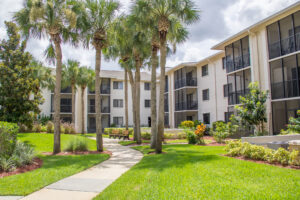 Are you considering a move to a Continuing Care Retirement Community (CCRC) but have some questions? You're not alone. Deciding to transition to a new living arrangement can be both exciting and daunting. To help ease your concerns, we've compiled some of the most frequently asked questions about CCRCs to provide you with the information you need to make an informed decision.
1. What is a Continuing Care Retirement Community (CCRC)?
A CCRC is a residential community designed for seniors that offers various levels of care – from independent living to assisted living, skilled nursing, and memory care all within one campus. This ensures residents can seamlessly transition to different levels of care as their needs change, providing a continuum of care under one roof.
2. How do I know if a CCRC is the right choice for me?
CCRCs are ideal for individuals who want to plan for their long-term care needs while maintaining an active and independent lifestyle. They provide a sense of security and peace of mind, knowing that comprehensive care is available should the need arise.
3. What amenities and services can I expect in a CCRC?
CCRCs typically offer a range of amenities, including fitness classes, dining options, social activities, transportation services, housekeeping, and maintenance assistance. Some communities also feature on-site medical facilities, therapy services, and wellness programs tailored to residents' needs.
4. How does the financial structure of a CCRC work?
CCRCs generally require an entry fee and a monthly fee, which can vary based on the type of accommodation and level of care. The structure may include a refundable or non-refundable entry fee, along with different contract options that impact the cost and financial benefits.
Keep Reading: Understanding the Entrance Fees and Contracts for CCRCs
5. Can I maintain my independence and privacy in a CCRC?
Absolutely! CCRCs prioritize residents' independence and privacy, offering various housing options, from private apartments to cottages, along with personalized care plans that respect individual preferences and needs.
Making the decision to move to a CCRC is an important step toward securing your future and enhancing your quality of life. By understanding the ins and outs of CCRC and CCRC frequently asked questions, you can confidently embark on this new chapter of your life, knowing that you have a supportive and enriching community at your fingertips. For more information, don't hesitate to reach out to our team. We're here to guide you every step of the way.