Health & Wellness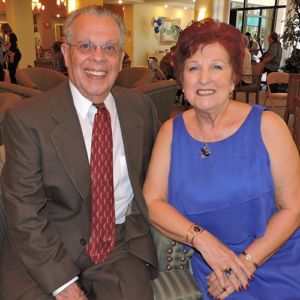 Continuity of care is as important as the continuum of care.
Buena Vida's health and wellness philosophy supports successful aging by meeting the individual physical, mental, and spiritual needs of each resident. We strive for maintaining your independence through our person-centered care, and by offering a variety of programs to enable the longevity of healthy and active living.
Chef-prepared meals, transportation and a personalized activity program are included in the health care services that are offered at Buena Vida Estates. More importantly, as a CCRC, Buena Vida can provide a seamless transition should you require care in the future, either on a short term or long term basis.
The family-oriented lifestyle at Buena Vida Estates provides residents the comfort of knowing staff members personally, and ensures they receive quality services and the compassionate care they deserve; all within in a residential setting.
Buena Vida's health care services include a full continuum of care at deeply discounted rates including:
Private Assisted Living Apartments
Specialized Memory Care Suites
Skilled Nursing Care
These additional services can also be arranged on a fee-for-service basis:
Buena Vida's Physicians Clinic & Wellness Resource Center
Care Management Services
Physical and Occupational Therapy Services
Home Health Care Services
Buena Vida Estates provides the peace of mind in knowing that these services are available to you all under one roof, should need arise, over your lifetime. Do you have questions, or are you interested in living the Good Life? Schedule your Tour and Lunch today!