24 Luxury Cottages with Covered Porch
Clubhouse and Pool
Independent Living in a Private, Wooded Community
2 Bedroom with Study, 2 Bath, 2-Car Garage
Maintenance and Utilities Included
Included in Buena Vida Estates Continuing Care Retirement Community

Before you choose a 55-Plus community, look and compare it to Brevard County's ONLY CCRC and understand what aging in place with lifetime care at Buena Vida Estates really means —ALL-INCLUSIVE, from your monthly utilities to meals and so much more!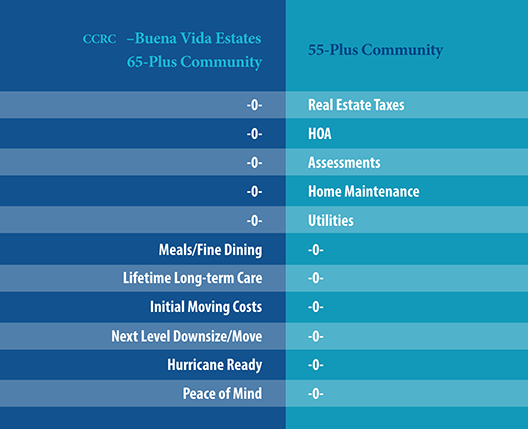 This community is the latest expansion for Buena Vida Estates. Senior, 65-Plus, will experience the most independent living while still getting the Peace of Mind and Security they want!
CALL 321-351-3082 to learn more!