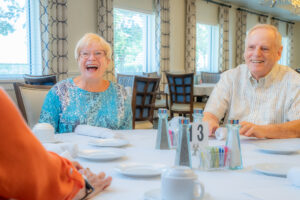 Understanding the financial aspects of Continuing Care Retirement Communities (CCRCs) is essential when considering one as a senior living option. One significant aspect of CCRCs is the entrance fees and contracts, particularly Type A contracts. In this blog post, we'll dive into the details of Type A contracts and why they matter when evaluating a CCRC.
Type A contracts, often known as Life Care Contracts or Extended Contracts, are one of the most comprehensive options offered by CCRCs. These contracts provide residents with a lifetime of care, regardless of any changes in their health or care needs. Here's what you need to know about Type A contracts:
Entrance Fee and Monthly Fees
Type A contracts typically involve a higher upfront entrance fee compared to other contract types. This fee secures a lifetime of care, ensuring that even if your health needs change, you'll have access to the necessary services without significantly increased costs. Alongside the entrance fee, residents also pay monthly fees that cover the community's amenities, services, and ongoing care.
Predictable Costs
One of the key advantages of Type A contracts is the predictability of costs. Since the entrance fee and monthly fees are established upfront, residents can budget more effectively for their retirement years. This predictability can provide peace of mind, knowing that their financial obligations won't significantly change due to changes in care needs.
Comprehensive Care
With a Type A contract, residents have access to a continuum of care services, including independent living, assisted living, memory care, and skilled nursing care – all within the same community. This seamless transition between care levels ensures that residents receive the care they need without the stress of having to move.
Asset Preservation
While the entrance fee of a Type A contract may initially seem high, it's important to consider the potential savings in long-term care costs. If a resident's health deteriorates, the comprehensive care included in the contract can prevent substantial out-of-pocket expenses for higher levels of care.
Type A Contracts at Buena Vida Estates
Type A contracts offer a comprehensive solution for residents seeking lifelong care and predictability in their retirement. While the initial financial commitment might be higher, the peace of mind, seamless care transitions, and potential long-term cost savings make Type A contracts a valuable consideration when exploring retirement options.
As Brevard's only Continuing Care Retirement Community, Buena Vida prides itself on providing quality services and excellent care in a warm and friendly atmosphere. Contact us to learn more about our community and our Type A contracts.