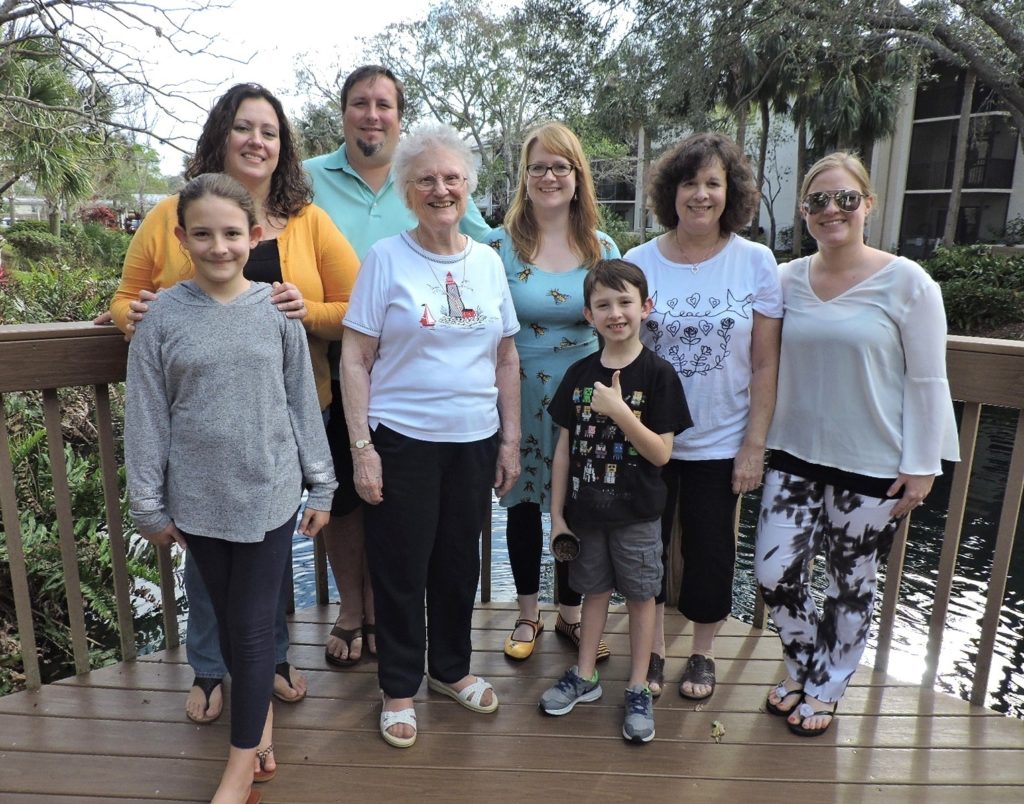 Seniors usually consult with their loved ones before deciding to move to a continuing care retirement community. It's certainly a big decision that can generate strong responses. In particular, grown children often feel the need to raise their opinions about the matter.
Most adult children feel obligated to take care of their aging parents. They want them to enjoy life in a happy environment where their needs are being met. However, financial, emotional, and practical factors may affect the wishes of the adult children and their desire to help their parents.
Concerns on Parents Moving to a CCRC
Some adult children may oppose their parent's move to a CCRC, citing various reasons as to why it's not necessary. Some may even use their parent's relatively young age to justify their skepticism. The reluctance and resistance may be due to fear of accepting their aging parent's mortality. The most common reason is the lack of understanding and adequate knowledge about CCRCs.
Unfortunately, most perspectives in adult children regarding CCRCs are not based on facts. They often perceive them to be elderly homes where people in need of assisted living or nursing care are taken. What they do not realize is that CCRCs are lively communities where seniors can live independently until they require nursing care.
Another concern among adult children revolves around the financial aspect of the CCRCs. Some adult children may worry that their parents will run out of money due to the high entrance fee and monthly costs associated with CCRCs.[1] Some argue that it might be cheaper to take care of their parents in their own homes even if they require assistance. In all honesty, some adult children might fear that their parents are spending their inheritance money when they choose to move to a CCRC.
Of course, most do not have cynical reasons for being hesitant. Some adult children may feel guilty or harbor a sense of emotional apprehension about their parents moving to CCRC. This is usually the case with grown children who think they need to give back to their parents for all their efforts. It could also be due to a tradition or cultural norm for children to take for their parents. Adult children may also retain some nostalgic value on their homes and find it difficult to let go of the home they grew up in. This self-imposed expectation might create conflict when it comes to choosing whether to move to senior living.
There are also more practical concerns regarding the move to a CCRC. Adult children may consider the implications of preparing for the move to a CCRC. For example, putting the old home on the market will take a lot of time and effort. This includes cleaning it, packing up, and moving personal belongings to the new CCRC home. Some adult children will feel reluctant to perform these daunting tasks.
Adult children living at home may also face a conflict of interest when their parents decide to move to a CCRC home. This occurs especially when parents wish to sell their homes to pay for CCRC entrance fees and monthly charges. If adult children are still living at home, they could be forced to find a new place. Some seniors may also be parenting adult children who require special attention due to illnesses or disabilities. If this is the case, parents will need to make a few arrangements before completing the move.
Most reasons to oppose a parent's move to a CCRC come from a place of love. While some of them are practical and genuine, others arise due to differing opinions. However, most people lack an understanding of what goes on at CCRCs. There are also many myths and misconceptions that mislead people; thus, they tend to overlook the advantages of living in a CCRC.
A Positive Review
While some adult children are reluctant about their parents moving to a CCRC, others are very enthusiastic. They are excited about the prospect of their parents making a positive change. One such adult child, Rachel, encouraged her parents to take the opportunity to move. Her advice for parents of adults is to move in while they are still young and in good health to enjoy the full benefits.[2]
She continues to explain how relieved she is to know that her parents have access to all the care they may require as they grow older. It gives her a chance to focus on her career and family without constantly worrying about her parents. This is also suitable for adult children who live far from their parents who may require assistance. Rachel describes the downsizing process as emotional and a lot of work. However, the CCRC team usually helps in the process of moving to the new home. She concludes by acknowledging the fact that her parents are financially stable and able to afford the cost of their stay in a CCRC.
The Results
Rachel visited the CCRC to see how her parents were doing, and she was satisfied with what she saw. Their new home was beautiful and the perfect size. They also had the chance to choose the paint color, new tile flooring, and make changes to customize it to their liking. She describes the food to be fresh, tasty, and healthy. The staff and other senior residents in the CCRC were warm and welcoming. The visit exposed her to all the positive aspects of a CCRC and gave a vivid experience on what it is like to live in a CCRC. All these positive reasons convinced Rachel and her husband to move into a CCRC when they get older.[2]
Buena Vida Estates is a CCRC that offers seniors security when it comes to financial security, property taxes and insurance, and the rising costs of health care. We help to improve our residents' quality of life by providing a stress- and maintenance-free lifestyle. Contact us today to schedule a tour.
References
[1] https://www.seniorhomes.com/ccrc-costs/
[2] https://www.mylifesite.net/blog/post/adult-children-aging-parents-ccrc-move/#:~:text=Reservations%20about%20parents'%20CCRC%20move,with%20their%20aging%20parents'%20mortality.