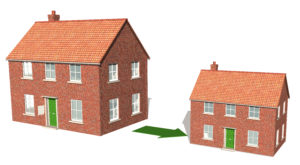 As you enter your golden years, you may start considering the idea of downsizing. Look at your house and think about all of the memories you've made over the past 20+ years. Now think about all of the stuff you have accumulated while making those memories and how you might be able to declutter and downsize. The golden years should be about you spending more time doing the things you love and less time worrying about home maintenance items such as lawn care and cleaning.
Downsizing your home has many benefits that can get you on your way to making the most out of your golden years. As with many things in life, timing is everything so it's important to really look at all aspects of this big move into a smaller space. Some aspects you should be considering are what do you really want and need, what does the current real estate market look like, what will it cost, and what are your goals for the life you want to live? You need to make sure that this decision makes sense for what your current needs are and whether or not the real estate market is in favor of you selling your home.
Now that you have decided that it's the perfect time to move, start thinking about where you are going. Consider your level of mobility and how much care you need. You may also want to think about where your love ones live and what your budget is. We all have preferences, so take a moment to write down what type of place you would prefer to live in and what type of amenities you would like. You would be surprised by the number of amenities different living options offer.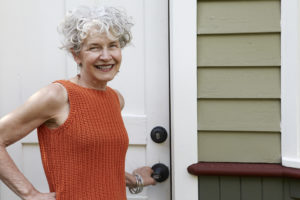 At this point, you have made your choice as to where you are headed. Keep this in mind as you go through the next step because it's time to declutter. "Be prepared to part with plenty, but give yourself room to keep the items that mean the most." As you decide whether to keep or let go of an item, try to keep in mind the space you are moving into. Is the item going to fit? Do you really need the item? Do you use it often? Would it be better off in a new home or as a gift to a family member? Speaking of finding a new home for some of your items, now is the perfect time for a yard sale! Any items that are left after the yard sale can be donated and there are plenty of places that will even send a truck out with workers who will pick up the donation. You won't have to lift a thing.
The time has come for you to establish closure and bid farewell to your home. If you need extra support during this phase, let your loved ones know the stage of the process you're in and ask them for their love and guidance. Though you are leaving your old home behind, you get to embark on an exciting new journey.
Once you're in your new home, make sure that you unpack the things that would make you feel most at home first. The transition period may be a little rough, so make sure your loved ones are there during the move and don't hesitate to give your friends and family a call when you are feeling down. Soon enough you'll be able to enjoy a simpler way of life!
References:
A Guide to Downsizing for Seniors and Their Loved Ones