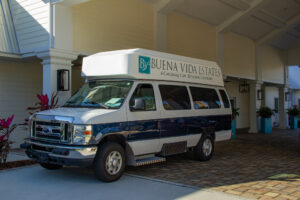 There are a number of reasons why making the move to a continuing care retirement community is an easy decision. On the other hand, there are also a lot of reasons why people tend to put it off. Some are afraid to downsize, some feel like they're too young, but many are worried about the long-term cost.
The Concern of Cost
Between a sizeable entry fee and a monthly fixed cost, the idea of moving into a CCRC can be a bit daunting. This is why a lot of people make the assumption that staying at home is less expensive.
But in reality, moving into a CCRC can actually be the more affordable option – especially when thinking in terms of cost vs. value. 
CCRC residents no longer have to worry about things like property taxes and home maintenance. They also tend to save on travel expenses and groceries.
Is it Worth the Price?
While the cost of a CCRC can seem overwhelming, you can't put a price on what you get in return.
The convenience and security that comes with living in a CCRC make the move and the price tag worthwhile.
Between the services and amenities, the continuum of care services, and the peace of mind that comes with knowing you'll never have to leave, it's easy to see how all of our residents have come to the same conclusion – the value far exceeds the cost. 
Calculating the Value
The best way to see if a CCRC is the right fit for you is to look at your personal costs.
Calculate the average monthly cost of staying in your home (don't leave anything out!) and then compare it to the average cost of local senior living communities – we've created a worksheet to help make this easier. It's important to also factor in the potential cost of assisted living or future healthcare needs. 
This way you get a full picture of what the cost difference really is – quite often people find out that it's much less than they expected.