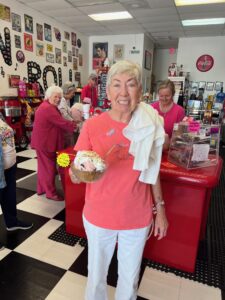 Location and accessibility are two important factors to consider when choosing a Continuing Care Retirement Community (CCRC). The location of a CCRC can significantly impact your overall living experience and how well it aligns with your lifestyle and preferences. Let's explore why location and accessibility matter and how they can enhance your retirement years.
Proximity to Family and Friends
When selecting a CCRC, it's essential to consider its distance from your family and friends. Living closer to loved ones allows for more frequent visits and fosters a strong support network, contributing to a fulfilling retirement.
Climate and Environment
Consider whether the local climate suits your preferences and lifestyle, as it can impact your outdoor activities and overall enjoyment. Fortunately for our residents at Buena Vida, Melbourne, FL, is known for its mild climate and beautiful natural surroundings. 
Access to Healthcare
Access to quality healthcare services is crucial for seniors, and Melbourne offers a range of medical facilities and specialists. Choose a CCRC that is conveniently located near reputable healthcare providers to ensure you receive prompt and reliable medical attention when needed.
Buena Vida Estates prioritizes the well-being of our residents by ensuring they have access to top-notch medical care whenever required. We have doctors and physician assistants with diverse backgrounds who visit our community – this way, they bring the care to you. 
Safety and Security
Safety is a top priority for any senior living community. Look into the safety measures in place at the CCRC, including security personnel, emergency response systems, and the overall crime rate in the surrounding area.
Cost of Living
The cost of living in Melbourne can vary depending on the neighborhood and community amenities. Take the time to evaluate how the overall cost of living aligns with your budget and financial plans.
Location, Location, Location of a CCRC
Choosing a CCRC involves careful consideration of its location and accessibility. By taking the time to consider these factors, you can ensure that the CCRC compliments your lifestyle and meets your specific needs, making it an ideal place to enjoy a fulfilling and enriching retirement experience.
Want to learn more about Buena Vida? Keep Reading: Get to Know the Buena Vida Community!