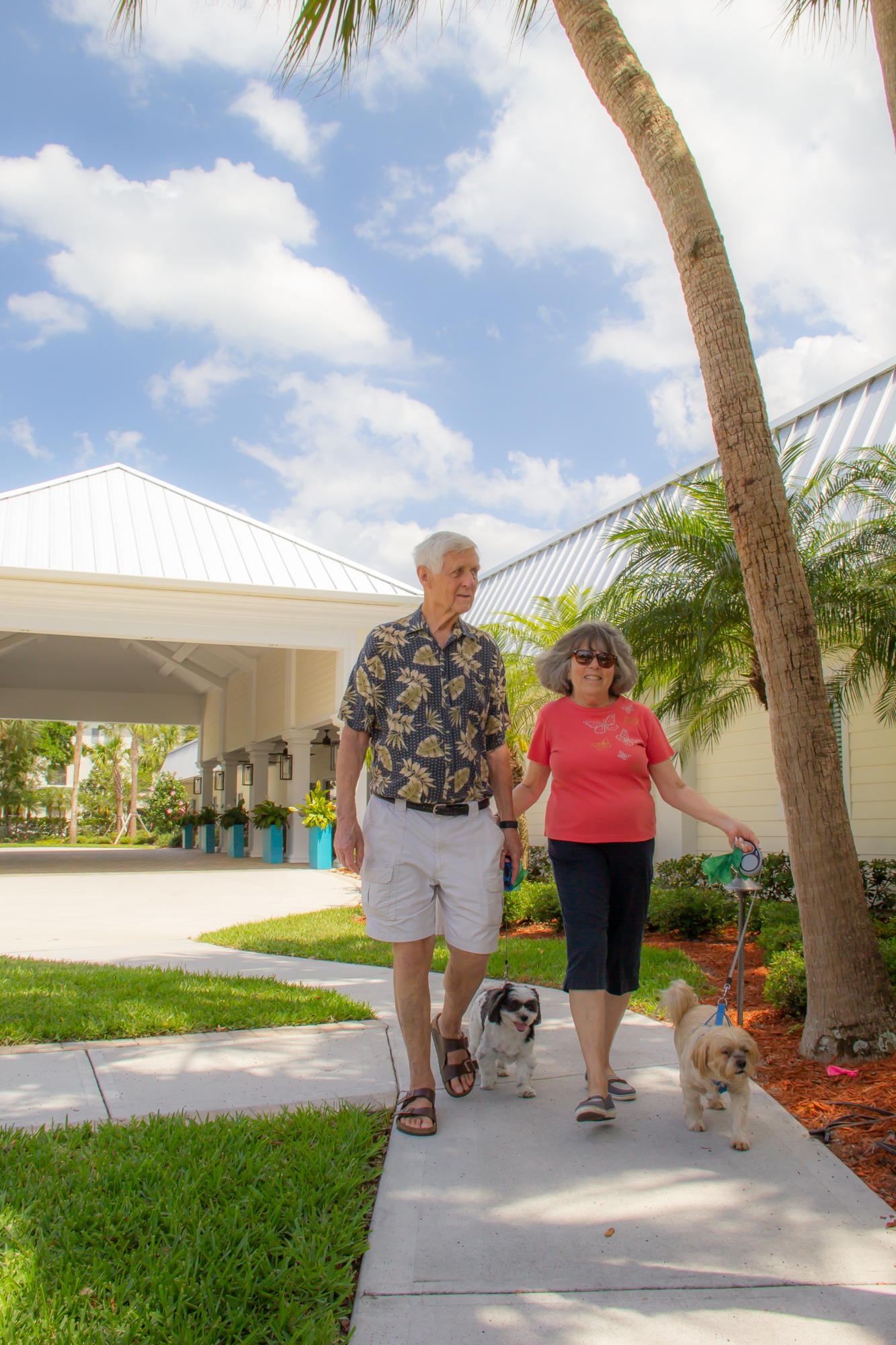 Selecting the right place to retire is a major decision. You'll need to consider a variety of factors when choosing the best location. Even though there are several options throughout the United States and abroad worth considering, Florida is continually one of the most popular locations for retirement. There are several great reasons why Florida is the best place for retirees.
1. Florida Is a Tax-Friendly State
Florida is one of the best states to live in for taxes. There are several types of taxes that a retiree won't pay if living in Florida. There are property taxes to pay, but they are generally reasonable compared to other states. If you decide to enjoy independent senior living while you're working, you'll only have to pay federal taxes for any income you earn. The following are specific taxes that a retiree in Florida won't need to pay.
No State Income Taxes – There are not any state income taxes in Florida. There are nine states without income taxes, and Florida is one of them.
No Inheritance Taxes – Taxes on property and items that a person inherits can nearly wipe out an individual's inheritance in some states. Florida, however, does not have any inheritance tax.
No Retirement Account Taxes – You can enjoy your retirement accounts, Social Security and pension without having to worry about any taxes.
2. The Beaches
With water surrounding most of the state, you're relatively close to a beach no matter where you choose to live. According to U.S. News, Florida has 1,200 miles of coastline and several gorgeous beaches at different places throughout the state you can visit. The following are some of the best beaches you can enjoy.
Clearwater Beach: This beach is along the west coast of Florida and is within 25 miles of both Tampa and St. Petersburg. White sands and breathtaking sunsets are trademarks of this beach.
St. Petersburg Beach: You can visit this beautiful beach in western Florida. St. Pete's Beach won first place for best beach in America in 2021.
Cocoa Beach: Cocoa Beach is a beautiful beach on the east coast. For the more adventurous retiree, this is a good area for surfing.
Miami Beach: With South American vibes, Miami Beach is the ultimate Florida experience. At nine miles long, it offers plenty of room for retirees to enjoy sun and sand.
Amelia Island: About 30 miles northeast of Jacksonville, these pretty beaches offer old-style charm and relaxation. There are lots of golfing options and historic sites to visit in the area.
Key West: As far south as you can go in Florida, Key West is a tropical paradise. With its unique cuisine and gorgeous architecture, Key West offers plenty to do for the retiree.
3. Lots of Recreation
From gorgeous golf courses to amusement parks, there are lots of fun activities to choose from in Florida. The many theme parks are great opportunities for seniors to spend time with family and invite the grandchildren to come to visit. But the theme parks aren't just for kids. There are plenty of activities just for seniors. Disney World is famous across the globe for fun and entertainment. Whether you're getting a selfie with Mickey or exploring the world-famous Epcot Center, Disney World is a fantastic place to visit for all ages. Seniors who enjoy sea life will love visiting SeaWorld. Orlando also offers Universal Studios with shows, entertainment and plenty of dining and shopping options. Retirees should also visit Busch Gardens in Tampa. Besides rides, there are exquisite animal experiences and immersive animal tours at Busch Gardens.
4. The Weather Is Fantastic
The weather is one of the best reasons retirees will always want to come to Florida. The weather is also more humid than in some of the southwest states, such as Arizona. This means that lush flowers and plants will grow well nearly year-round. The subtropical climate in the state makes it an ideal place to retire. There are occasional cold snaps, especially in the northern part of the state. But, you usually won't have to worry about slipping on the ice or driving through snow. No matter where you choose to live in Florida, you'll enjoy warm weather and very mild winters. There's a reason people refer to Florida as the sunshine state. According to Current Results, Florida enjoys over 100 clear days each year. To put this in perspective, Ohio has 72 clear days and Oregon has 68. The top-rated states are those in a desert climate such as Arizona and New Mexico. For overall climate and sunshine, Florida provides some of the best weather in the entire United States.
5. There Are Lots of Retirement Communities to Choose From
Seniors often look for a retirement community that provides plenty of amenities and social activities in a safe, secure environment. Florida offers several types of retirement communities to choose from that provide independent senior living. Buena Vida Estates is a premier senior living community featuring resort-style living. The beautiful accommodations offer several floor plans to choose from, an extraordinary dining experience, and a variety of activities and programs. Contact us to schedule a tour today.
Sources
https://www.businessinsider.com/personal-finance/states-with-no-income-tax-map
https://travel.usnews.com/rankings/best-florida-beaches/
https://www.clickorlando.com/features/2021/02/23/travelers-rank-this-florida-beach-no-1-in-us/#/
https://buschgardens.com/tampa/tours/ https://www.currentresults.com/Weather/US/average-annual-state-sunshine.php