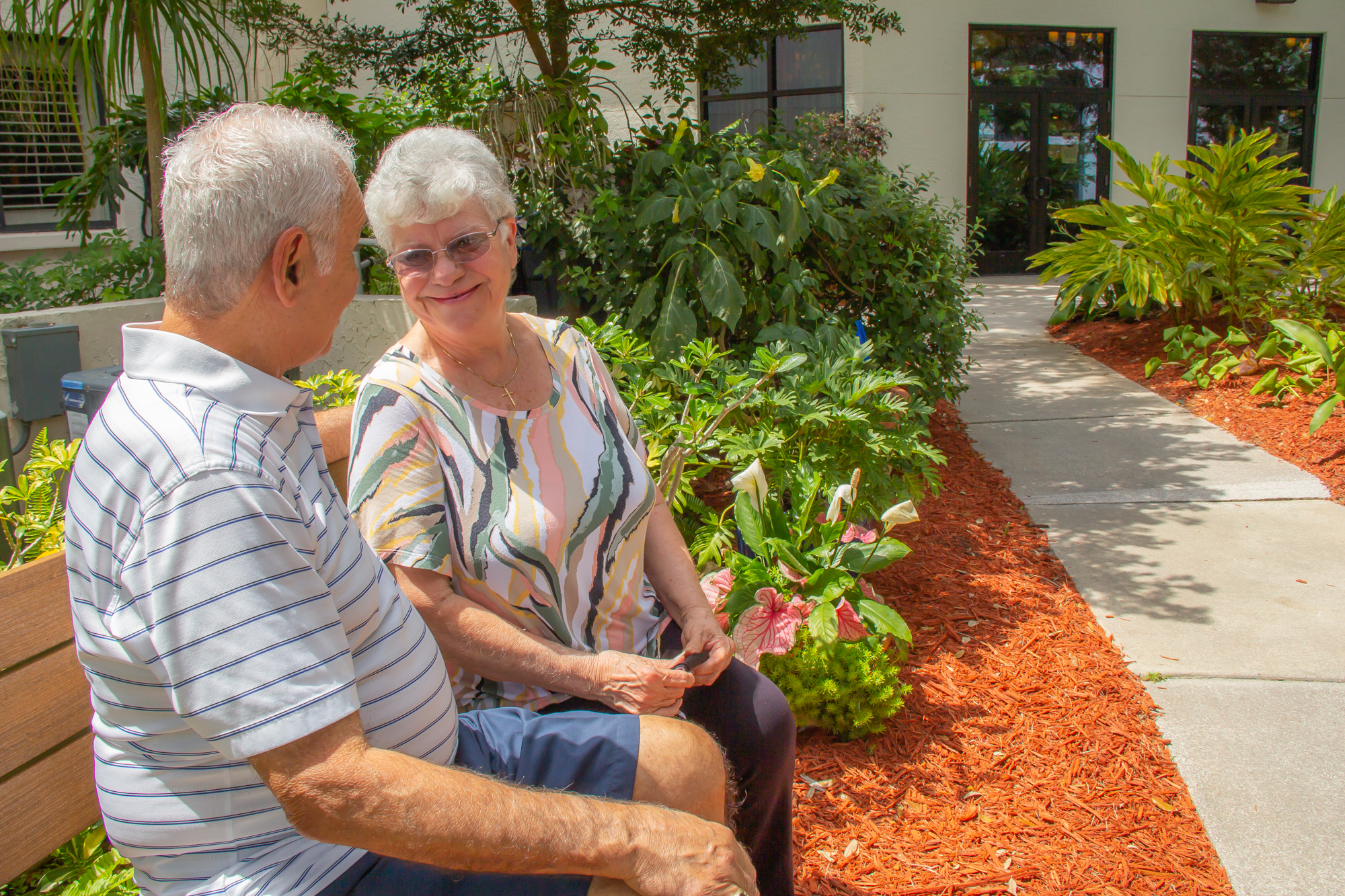 You or someone you love may need long-term care services at some point. According to a report released by the Center for Retirement Research, at least 38% of Americans 65 years of age or older will have moderate needs. A further 22% of seniors will have minimal needs.[1]
With long-term care, seniors get help carrying out daily activities such as eating, bathing, and exercising. You can be at home or be at a nursing home, but if you need to still be independent, a continuing care retirement community (CCRC) serves you best. Here are five reasons why.
Challenges With Home Care
The report above checked different factors to determine the percentage of Americans who may need long-term care. For instance, married couples are less likely to need long-term care as they will have each other.
Although you might be closer to your family when you retire at home, you will need to pay approximately $55,000 every year for a home health aide.[2] Consider the bills, the insurance, and other expenses, and you can see how this can add up quickly. Maintaining a home can be costly and stressful, two things that retirees do not need.
Higher Levels of General Well-Being in CCRCs
Seniors have to keep active. Like everyone else, seniors love to exercise together with other people. The Age Well Study from the Institute on Aging noted that seniors living in CCRCs have high levels of general wellness compared to seniors living at home or seniors in other types of retirement homes.[3]
According to this study, seniors in CCRCs have improved social wellness. This is understandable seeing that these seniors are active, and this helps keep their minds and bodies sharp and healthy. It is easier for a senior to exercise while living in a CCRC as most seniors living in these communities are independent.
In the same way anyone else is more motivated to exercise at the gym than at home, seniors love group activities, and it allows them to socialize. Seniors need to stay mentally sharp. A CCRC provides the right environment for seniors to take up new hobbies that enhance their memory and their motor skills. With lifelong learning, a senior may be able to avoid conditions such as Alzheimer's disease.
Diverse Learning Opportunities at CCRCs
There are stimulating learning opportunities and mood-boosting activities for CCRC residents. Besides healthy dining, nutrition, and a sense of community, seniors can engage in continuing education. This helps reduce stress and enhance their overall health.
If you have challenges, such as transportation, loneliness, and health conditions when living at home, your mental stability suffers. Your mind will not comprehend much when you are stressed.
CCRCs have everything you need to retire the right way. The community amenities and common places are a great place for seniors to meet and make new friends. There are also several community activities organized by seniors themselves to ensure you keep learning. If you live alone in your home, it is not possible to get these amenities.
On-Premise Community Amenities
You never have to go to a boring and lonely retirement home. Many CCRCs incorporate amenities that include casual and fine dining, modern fitness centers, full-service spas, comprehensive wellness centers, and hobby rooms.
Facilities such as a swimming pool and programs such as fitness classes and water aerobics are common in CCRCs. You can engage in several activities that interest you, and you do not have to do it alone.
The Need for Independence
We all want to be and feel independent, and this is what CCRCs offer. Today, most seniors do not view senior living as a stage where they need so much care. Instead, they see it as a way to age in peace. More seniors are willing to enter into senior care as long as it offers them independence.
CCRCs are a better way for seniors to live independently but within a community. Instead of living at home, why not live the way you would live at home but do so with a group of people like you?
Most seniors do not prefer institutional living due to the living arrangements, the schedule, and the psychological stress that comes with it. CCRCs, on the other hand, promote independence where seniors have the option to explore their hobbies and their interests.
The advent in technology has also made a community-based system more efficient. As more people join the senior community, there is need for better-working senior living homes, and that is where CCRCs step in.
At Buena Vida Estates, seniors enjoy worry-free living. Couples have the liberty they need to explore their retirement dreams. Seniors also enjoy the restaurant-style dining with appetizing menus and fine-dining services.
CCRCs have friendly staff to support the community. When one joins such a community, their financial, health, and residential future is secure. Clinicians are always on-site to ensure that consistent and quality care is available.
Buena Vida Estates Can Help You
Do you want to retire at home independently but with people who have the same interests as you? Instead of the challenges of hiring a home health care aide or managing a string of bills, you can move into a CCRC. You will be within a community here, and your needs will be our concern.
You can still enjoy the independence you would at home, but you will have more opportunities to learn and socialize. Your family will be free to see you any time. Contact us today and let us help you retire the right way.
Resources:
[1] https://crr.bc.edu/wp-content/uploads/2021/06/IB_21-10.pdf
[2] https://www.genworth.com/aging-and-you/finances/cost-of-care.html
[3] https://www.matherinstitute.com/wp-content/uploads/2019/01/Mather_AgeWell_FINAL.pdf