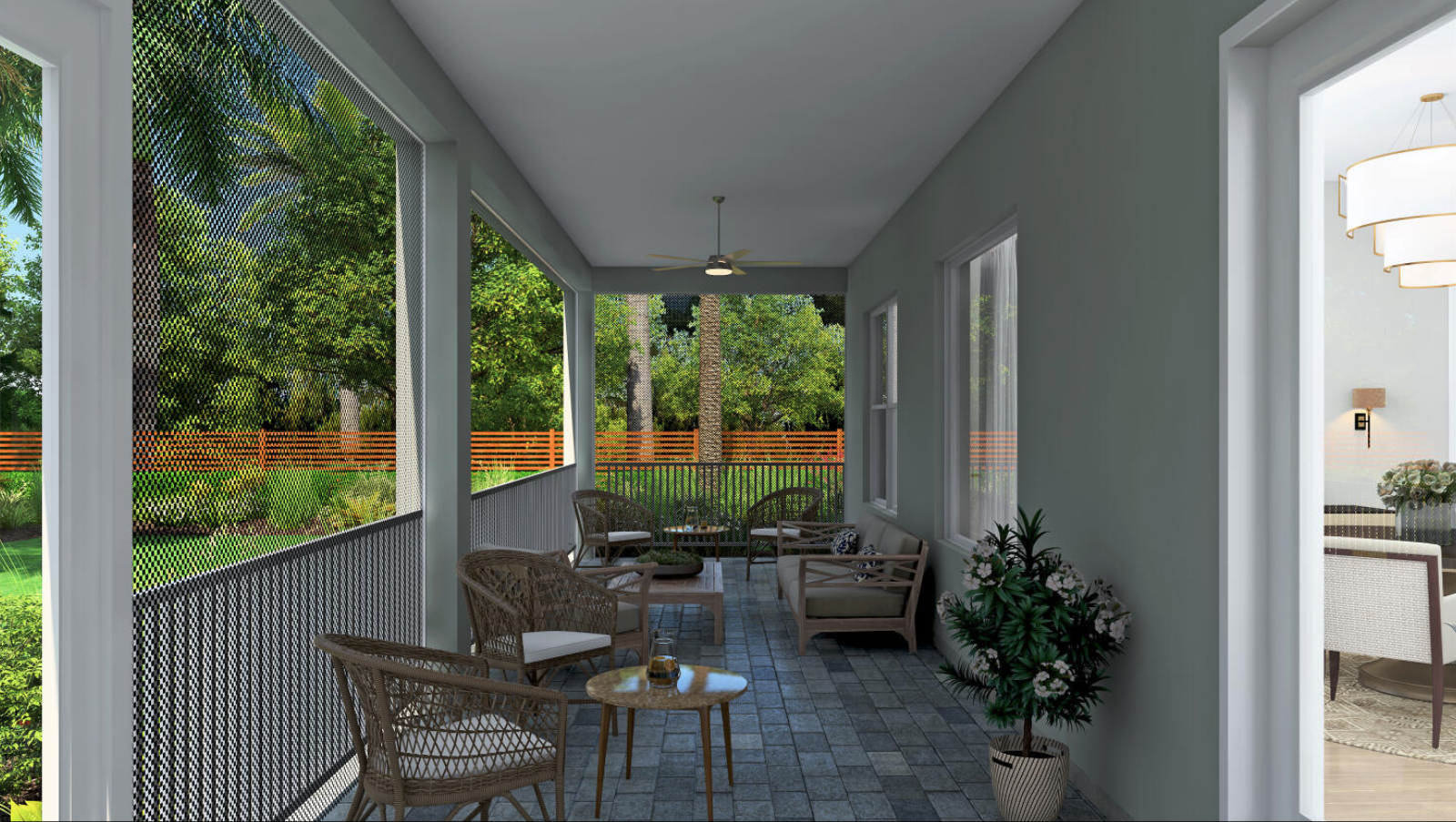 The Good Life in the Buena Vida Estates Cottages: Amenities
Retirement living is not just about a good place to live. You deserve the kind of professional care and lifestyle offered by a continuing care retirement community (CCRC). A CCRC offers housing, health care, and social services to residents, and the peace of mind that you know where you will be regardless of medical or financial changes. Buena Vida Estates is the only CCRC in Brevard County, Florida. Our retirement community offers the active senior a wealth of programs. Whether you like to dance, want to show off your skills as a cardplayer, or wish to try something new, our community workshop has something to offer you.
Why Live in a Continuing Care Retirement Community?
CCRCs provide a wide variety of housing alternatives that are inclusive of independent and assisted senior living complete with skilled nursing services.[1] These facilities allow you to enjoy your retirement in a central location that provides for all your health and accommodation needs. Some of the benefits of this type of retirement community include the following.
Independence in Amazing Homes
The Cottages at Buena Vida are ideal for those who want to enjoy aging in place with lifetime care. Each home includes a two-car garage and large floor plan. You can also continue an independent lifestyle with the expansive dining room/great room, kitchen, and nearly 40-foot screened patio. Since our 65-plus community is all-inclusive, we handle everything from monthly utilities to all maintenance and even some meals.
No Home Maintenance
Maintaining your own home can become a bit of a task as you get older, but CCRCs are here to relieve you of that responsibility. These communities offer amenities like home and garden maintenance, dining services, and even transportation.[2] In addition to these, Buena Vida also provides 24/7 security to ensure your safety and peace of mind.
Lively Social Community
You can make lots of new friends in our community and engage in a wide range of events and activities. From a beautiful clubhouse with bar, grilling and aerobic lap pool, to a walking path, pickleball and Bocce ball, you will find lots to do at Buena Vida. Join a club or stay in shape with exercise classes. At Buena Vida, you can explore your interests and maybe even develop new ones.
Comfort
CCRCs are all-inclusive homes. Once you move into your Cottage, you know that Buena Vida will provide what you need when you need it. You are assured that however your needs change, you will always have the assistance you require. You do not own these cottages, so when the time comes to move or downsize, you will not need to worry about your real estate or the timing of your move to another unit at Buena Vida.
Tranquility
The most important aspect of senior living in a CCRC is the peace of mind it affords you and your family. Your loved ones can go about their lives with the sense of relief that comes with knowing that you are being taken care of by professionals. Senior adults with health conditions can receive the care they need here at Buena Vida.
Amenities Offered in Our Community
Your social life is important to us. As such, we have a clubhouse with a fully functional gym where you can join your friends for light exercises and fitness classes if you are up for it. There is a heated pool where you can enjoy warm water night and day, so you can take a dip without worrying about getting chilled no matter the time of year.
Do you love engaging in games and active sports? We have something for you here. Our fully equipped bocce and pickleball courts will keep you on your feet and help you stay active while having all the fun you want.
While some people love sports, we know that others find gardening very therapeutic. Walk out of your back door and enjoy digging if you like.
For those lifelong learners, Buena Vida also offers continuing education classes in subjects like American history and music. If you've always wanted to write, try your hand at a creative writing class. Gather your friends together and discuss the latest bestseller in a book discussion group.
Awaken your inner artist and get inspired at a painting or woodworking class. Show off your new creation at an arts and craft show. Join the Buena Vida Chorus and share your beautiful singing voice with everyone.
If you're a spiritual person, know what we offer activities such as bible study as well as Catholic and Episcopal services. We also provide church vespers services.
Other Services We Offer
We strive to provide you with the most comfortable stay and access to all the services you might require. Here are just some of the other top-notch services we offer our residents:
Reliable Wi-Fi access in all common areas

Nurses in our community, medical services available.

Pest control solutions

Weekly linen and housekeeping services

Chef-prepared meals for lunch and dinner

Postal services so you can write to your loved ones and hear from them easily

Hair salon and barbershop with professional attendants
We also offer cable and internet service, guest meals and apartments, and catering to private ceremonies. Our health care services include care management and personal wellness services.
Choose Us for Your Retirement Living
You deserve a home that is befitting of your lifestyle, and that is what Buena Vida Estates provides. We have redefined retirement living for the independent senior, providing you with all the care and assistance you need, all in one community. Check out our virtual tour of our exclusive services, and feel free to call us to schedule a tour of our premises.
References:
[1] https://www.investopedia.com/articles/personal-finance/112514/how-retirement-communities-work.asp
[2] https://www.moneycrashers.com/independent-senior-living-community-retirement/