Terence "Terry" Slane has his sister to thank for introducing him to the Buena Vida "Good Life". His sister Christina O'Shea (featured in an earlier article) invited Terry to visit, they would have dinner often and eventually he decided to make Buena Vida his home too.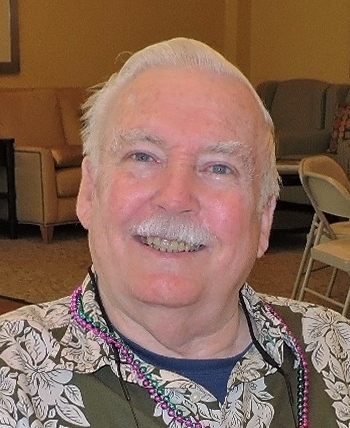 Born in 1929 in New York City to European immigrants, Terry was the youngest of four children and the only one born in America. He joined the National Guard as a young man, the 42nd Infantry "Rainbow" Division specifically. He served 26 years with the National Guard and then parlayed his skills to a successful career in commercial construction.
Married in 1954, Terry and his wife had six children – four girls and two boys. Their children were born in Babylon Long Island, New York.  Their family traveled and moved many times.
Terry had a hand in building some of New York City's most famous and recognizable landmarks including the Jacob Javits Center and the World Trade Center Twin Towers. The loss of the towers on September 11, 2001 is personal to Terry as his son was on the site that day and survived.
Terry and his family moved to Florida to a home near Wickham Park and lived there for 24 years. He sold his home to his son when he finally decided he didn't want to mow the lawn anymore. "My sister Chrissy had moved in to Buena Vida and I would visit and loved the ambiance," said Terry. It was an easy decision to also make the move to Buena Vida, and Terry said the move-in process couldn't have been smoother.
"It was so easy to get settled," he said. "It's your furniture in the apartment, they moved us right in and even hung my pictures on the walls."
As a veteran it was important to Terry to stay close to the VA services, and the proximity to Patrick Air Force Base is a plus to living the Good Life at Buena Vida. He's able to stay involved with activities and get his medication through the base clinic. There's even been Buena Vida trips to the local air shows on base.
"I could go on and on about Buena Vida. And Chef John's soup," said Terry. "The service is fantastic; my apartment is great, and I can't believe the last year-and-a-half has passed so quickly."
Terry and sister Christina agree being together at Buena Vida is the best part to living the Good Life. "We can see each other as much or as little as we want because there's so much to do here," said Terry. "We are happy campers and recommend Buena Vida to everyone we meet."