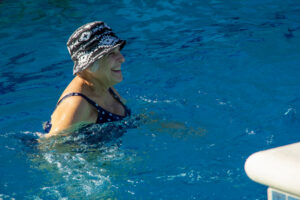 At Buena Vida Estates, we are dedicated to promoting active and healthy aging through our comprehensive health and wellness programs. We understand that maintaining physical, mental, and emotional well-being is key to enjoying a fulfilling retirement. In this blog post, we'll provide you with an overview of our health and wellness initiatives that empower our residents to live their best lives.
Fitness and Exercise
Our CCRC offers a variety of fitness programs designed to cater to all fitness levels and interests. Whether you prefer group exercise classes like yoga, tai chi, or water aerobics, or you enjoy playing sports like bocce and pickleball, you'll find options that suit your preferences. Staying active is not only beneficial for physical health but also for improving mood and overall well-being.
Nutrition and Dining
We believe that a balanced diet is essential for healthy aging. Our dining services focus on providing nutritious and delicious meals, with options to accommodate various dietary needs. The ability to choose from a 6-course meal or an item from the a la carte menu allows residents at Buena Vida Estates to enjoy the food they want when they want it.
Mental Health and Cognitive Fitness
Mental well-being is a vital component of a holistic approach to aging. We offer plenty of opportunities for residents to engage in stimulating activities like puzzles, book clubs, and educational workshops. These activities promote mental sharpness and a sense of accomplishment.
Preventive Health and Wellness
Buena Vida Estates emphasizes preventive care by offering health screenings and regular check-ups. We have doctors and physician assistants with various backgrounds come into our facility regularly to make it easy for our residents to receive the care they deserve.
Health and Wellness at Buena Vida
Our CCRC's health and wellness programs reflect our dedication to providing a holistic approach to aging. We empower our residents to lead active, healthy, and fulfilling lives by offering a comprehensive range of services and activities that cater to their physical, mental, and emotional well-being. 
At our CCRC, aging is not just about growing older; it's about thriving in every aspect of life. Come and experience the holistic approach to aging at our community, where your well-being is our top priority – schedule a tour today!