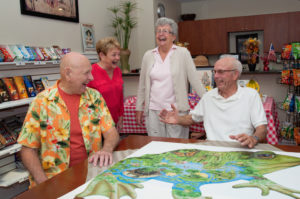 CCRC, or Continuing Care Retirement Communities (also called Life Care Retirement Communities,) are organized residential communities for retired people that provide long-term access to different levels of health care and other services in a single location. The levels of care range from "independent living" to "assisted living" to "skilled nursing care." Independent Living is much like everyday life in your own home but you have access to activities and amenities that promote good health through exercise and an active life style. Assisted living is for seniors who need help with some activities of daily living, but do not need round-the-clock skilled nursing care. Most of these communities provide access to these levels of care for a person's entire remaining lifetime, which is why they are called Continuing Care Communities.
Access to on-site skilled nursing care makes Continuing Care Communities more comprehensive than independent senior housing alone. Opportunities for on-site independent living and assisted living make life care retirement communities more encompassing than a stand-alone nursing home. Having all three levels of care on one campus allows community members to transition between levels without life-disrupting moves. Continuing Care Communities can be in the form of apartment style living, a house, or town home. For married couples in which one spouse needs more care than the other, Continuing Care Communities allow them to live nearby—in a different part of the same community.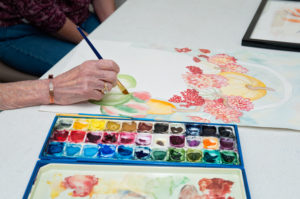 Continuing Care Retirement Communities have much more to offer than a traditional long-term care insurance policy. In a Continuing Care Community not only do you get access to quality care but you normally enjoy amenities such as fine dining, housekeeping, security, grounds keeping, maintenance, and more. Continuing Care Retirement Communities allow residents to enjoy retirement living without the burden of taking care of a house. This allows them to enjoy life and pursue their favorite hobbies and other interests.
The cost to live in a Continuing Care Community often proves to be of financial benefit as well as a health benefit. Most communities include many utilities such as cable, water, and electric in their monthly fee. Your monthly fee may also include your housing and meals. Typically this monthly fee can be lower in a Continuing Care Community than if you were to pay for these expenses separately. A Continuing Care Community can save you money and protect your assets. Continuing Care Communities do charge a fee for the life care program and pledge to provide assisted living and skilled nursing care, that you may need, for the rest of your life at no extra cost. This is called an "extensive care" or "complete care" contract. It works much like long-term care insurance.
At Buena Vida Estates we are the only Continuing Care Retirement Community in Brevard County and the only community that offers a Continuing Care Program. Call us today for more information!