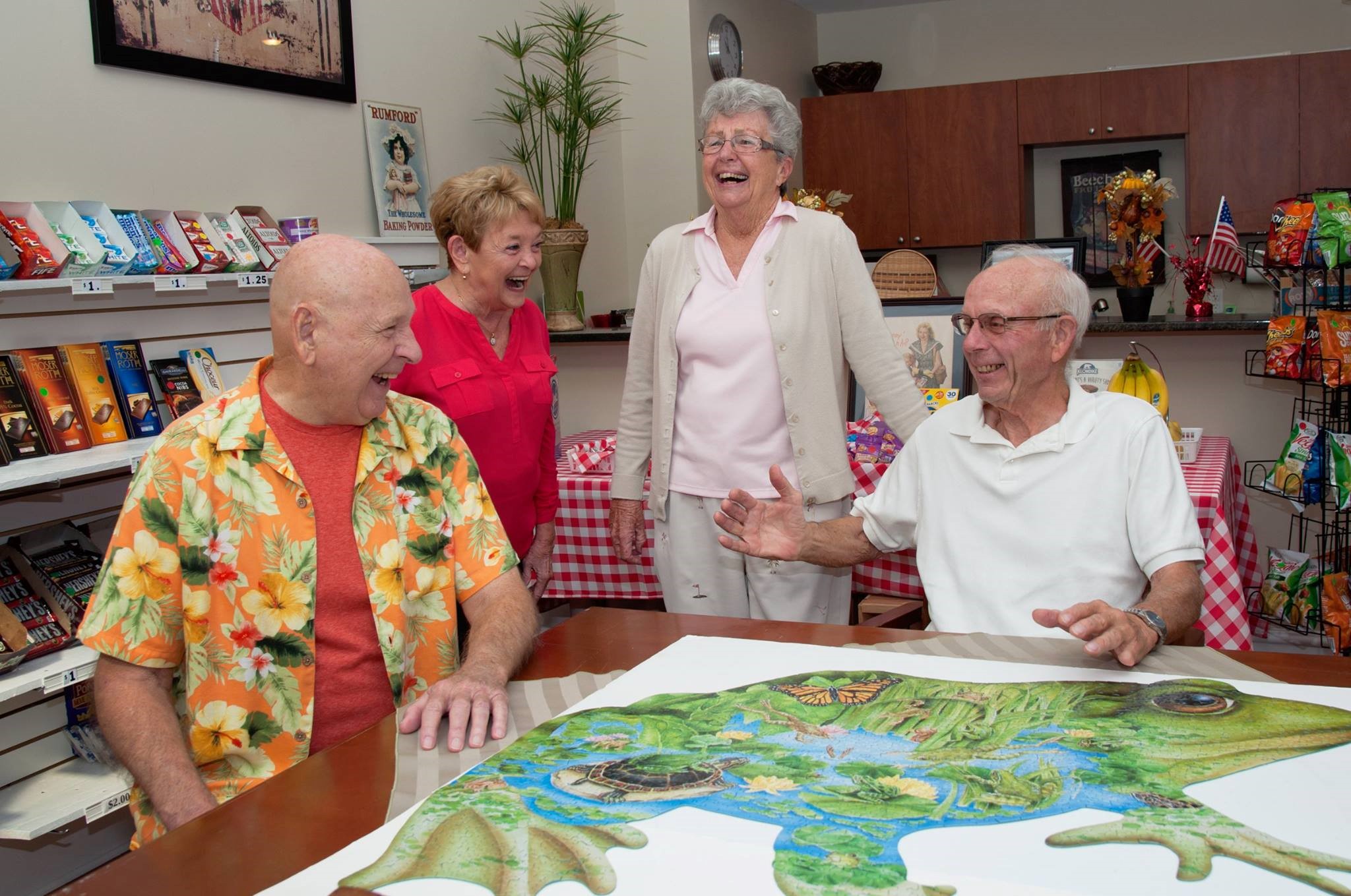 It has often been said that when you retire, you are busier than ever as new activities fill your life. Many retirees think about volunteering once they finish full-time work. In any community, there are lots of opportunities to give back and have fun at the same time. Volunteering helps boost your mood, connects you to the community, and utilizes the skills you have in creative ways. Here are just a few of the volunteering opportunities in Central Florida. 
Volunteering as a Companion 
Many Seniors are isolated or receive few visitors. You can make someone's day by giving them a call, visiting them for a short break, or even just writing to them. It's surprising the difference a simple conversation can make, even if it's just bringing news from the community or about how the garden is shaping up. At Buena Vida Estates, there's a daily program of events and opportunities to mix with others, so you can find someone with similar interests to join you in volunteering. 
Hospitals  
Seniors find wonderful friends through volunteering at the local hospitals. They missed it when told because of COVID 19 they could no longer serve in this way, but many are going back to the "jobs" they loved. From delivering flowers to helping in the check-in areas, this type of volunteering can help people so much and make the volunteer feel like they are really contributing to and calming those at the hospitals. 
Thrift Shops and Volunteering 
Volunteering at your local thrift store is something you may not think about. They are very much in vogue now that upcycling clothing is becoming more important. It's a great way to stay active and get to know people in the area. You'll most likely come across a few bargain items in the process! 
Creative Arts and Music 
Music is a wonderful way to give back to the community. You can volunteer to participate in a band or orchestra if you play an instrument. Local music groups are ideal for sharing an interest and being creative while having company. Some groups also help members of the community who would otherwise be challenged to make music. 
By volunteering with a special project like this, you are not only helping yourself stay positive, but you are giving the gift to others. Singing groups are great ways to exercise and to volunteer in community choirs that can entertain others. At Buena Vida Estates we encourage our residents to get involved in volunteering opportunities. 
Support a Garden 
Garden volunteers are always welcome. There are jobs for all abilities in community gardens, and they are an excellent way of meeting other like-minded people. If you have downsized to a smaller apartment and miss your garden, volunteering to help in a community gardening program helps you use your skills and give back something to the area. You can also teach younger people the skills of gardening in some of the projects and pass on some of your top tips. There are health benefits to working in a garden too, as you get outdoors, breathe fresh air, and soak in a dose of vitamin D. You may also find work as a volunteer on conservation projects such as the Indian River Lagoon project, working with the natural environment. 
Volunteer With Animals 
If you have always dreamed of doing more work with animals or have had to downsize to a community where pets are not allowed, you can make up for lost time and volunteer with some interesting wildlife projects. There are opportunities in the Central Florida Zoo and in rehoming centers for animals. You can also find work as a volunteer on conservation projects working with the natural environment. Whether with actual animals or in their nonprofit stores, you are assured you are making a difference. 
Start Your Own Project 
What if you are looking for a volunteer opportunity and can't find what you are looking for -or you think there's a gap in the community that could be filled with a new project? Well, what's stopping you from creating your own volunteering scheme? Will it be a community cafe or a knitting group? You could start a community herb garden or a choir. 
There are hundreds of creative ways you can give something back to the community by volunteering – and if it's not there now, think about making it happen. At Buena Vida Estates, we encourage residents to give back to boost their mood and get engaged! Learn more about living at Buena Vida Estates by checking out our website and scheduling a tour. 
Resources
https://volunteer volunteerflorida.org/search?sort c=&sort o=&opportunity id=&page=1