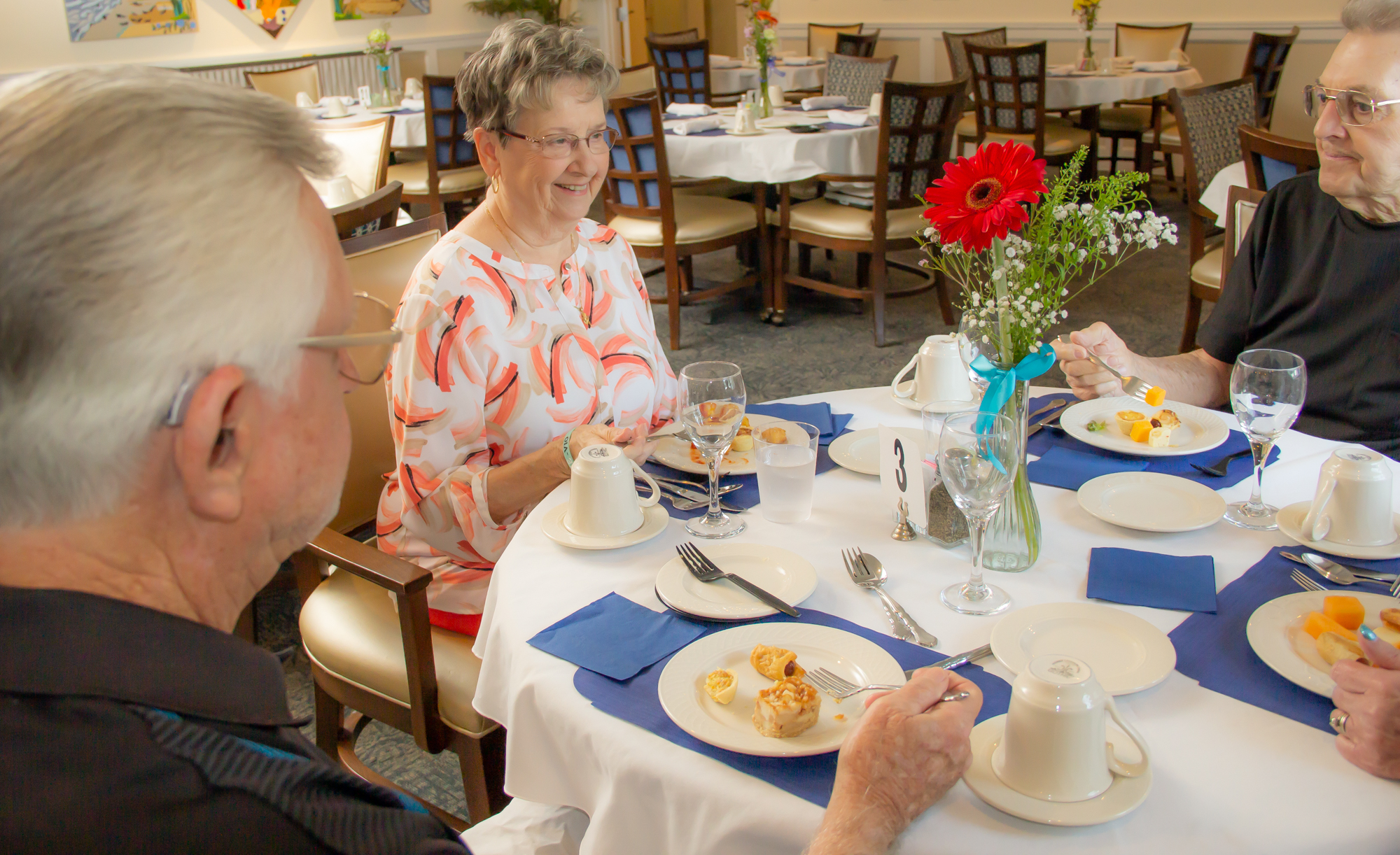 Living in a retirement community has some wonderful aspects that make the golden years of life even more enjoyable. Buena Vida Estates is a premier Continuing Care Retirement Community (CCRC) that offers continuing care for seniors. We pride ourselves on providing an excellent quality of life to all our residents. Come discover the joys that await you when you become a part of our community. 
Companionship and Social Interaction
Loneliness can be one of the most challenging aspects of getting older. According to the Centers for Disease Control and Prevention (CDC), over one-fourth of adults over 65 are considered to be socially isolated because they don't have access to strong social connections. Unfortunately, loneliness and social isolation are linked to many health risks, such as dementia, depression, anxiety, stroke, and suicide. 
Increased social isolation is natural as people retire and their children move far away. As people age, it is also natural for them to experience increased loss. This is why it is so important for older adults to find a supportive community that provides them with regular social interaction. Even for people who enjoy time alone, knowing that socializing options are available can be valuable for their mental and physical health. 
Retirement communities can be wonderfully supportive communities where you make many new friends who share your interests. Living in a retirement community makes it easy to have a lot of casual social interactions that bring joy to day-to-day activities. 
Activities and Programs
Retirement communities also organize plenty of social events to help build and cultivate this supportive environment. Many people who spend most of their adult lives working find that they don't have many outside hobbies when they reach retirement age. Of course, we've never bought into the idea that learning stops at a specific age. 
Here at Buena Vida, we offer a wide range of activities to suit almost any interest. Retirement is the perfect time to pick up a new hobby or revisit something you loved doing. Our activities list spans card clubs, religious groups, classes to learn new subjects, social clubs, sports and recreation events, and creative outlets like woodworking or painting. 
Activities are convenient for meeting your fellow residents, and they also help promote life-long wellness. Both physical and mental activities are shown to help people feel happier and live longer, which is why we have made it such a priority here at Buena Vida! 
Help When You Need It 
The risk of an accident or serious health issue becomes more likely when you age. If you live alone, you can find it much more difficult to get the help and care you need. However, living in a retirement community provides some peace of mind that help is always nearby.
At Buena Vida Estates, we are a Continuing Care Retirement Community offering various levels of care for our residents. We have many independent living options that can cater to your current and future needs — everything from on-site quality healthcare to assisted living, memory care, and skilled nursing. In addition, our staff members are part of the community and give personalized care to each and every one of our residents. 
As anyone entering their golden years understands, health concerns can be a challenging part of this phase of life. We know how important it is to have help on hand when you need it. Supportive care also helps increase your independence because you don't have to rely on family members for assistance with your health needs. 
Resort-Style Living Without the Maintenance
Owning property or managing your own living space is time-consuming and expensive, and it can become difficult for people as they age. It's a lot of hard work to maintain an entire home on your own, and it can even put you at risk of fatal accidents. When you join the Buena Vida family, you can let go of these additional concerns and focus on enjoying life. 
We provide all amenities that you need to live a comfortable and happy life — everything from landscaping, apartment maintenance and repair to Wi-Fi and pest control services. Not to mention, we also guarantee 24-hour emergency response and weekly housekeeping.
Buena Vida also has various dining options so that you don't have to worry about cooking for yourself all the time! We offer meals for dietary restrictions and host special holiday meals that you can enjoy as part of the community. We truly strive to make sure that we meet all of your needs. 
We also take pride in the safe, beautiful environment that we have created within our community. The lush greenery that Central Florida is known for provides the perfect backdrop for sailing into this next phase of your life.
The truth is that there is a lot of joy in finding the right retirement community. Whether you're ready to downsize or are looking for a supportive community of like-minded people, Buena Vida has everything you could need. We believe in cultivating the happiness of every one of our residents. We'd love to show you how much fun a retirement community can be.