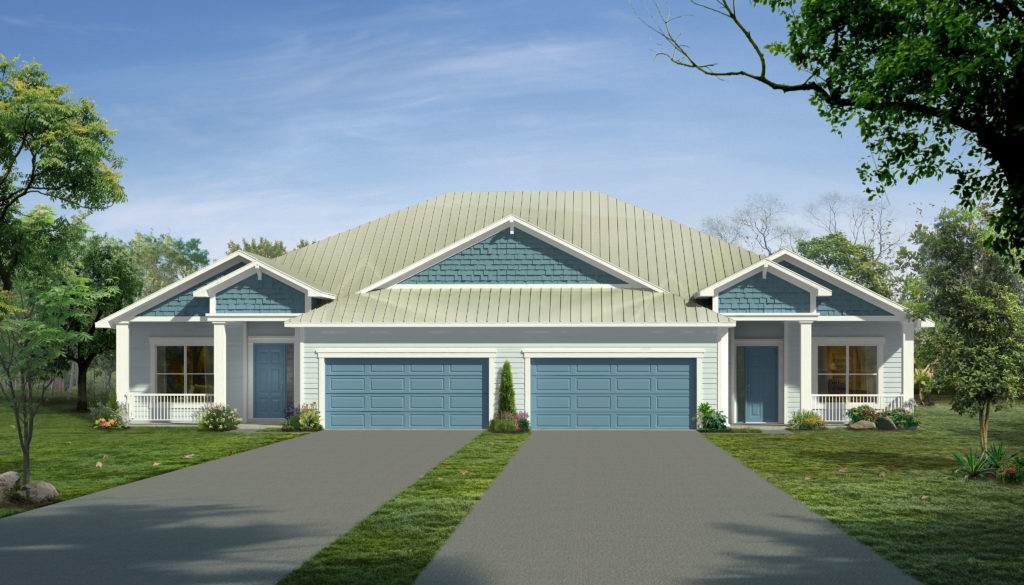 Being able to live independently makes a senior's golden years a fun and exciting time where you can focus on yourself, make new friends, and have time for all your hobbies. Independent living comes in all sorts of shapes and sizes. Understanding the differences between all your options will help you find the best one for your situation.
Living in a Private Home With No Assistance
When many people think of independent living, this is what they are picturing. Seniors in this sort of situation live no differently than they did in their 40s and 50s. They own or rent a private home, and they live in it without requiring any excessive amounts of care. To live at home without any care, a senior needs to be able to handle all basic acts of daily living, such as:[1]
Bathing and personal hygiene

Getting dressed

Making and eating meals

Handling basic housework

Moving between rooms
This can be a good option if you, as a senior, already own your own home and want to continue living in a familiar environment. It offers the maximum amount of independence, so many seniors enjoy it. However, this type of living can be lonely and difficult. It usually requires that you have a lot of savings and a strong social support group.
Living in a Private Home With In-Home Care
For some people, living independently simply means living outside of a nursing home or care community. In these cases, a possible living solution involves you remaining at your home but having a caregiver come there to care for you. Depending on your needs, you may just get regular visits from a family member, or you might have a professional assistant live with you full time.[3]
Many seniors appreciate that this solution lets them have control over their environment and live in independent surroundings. However, if the house is not designed for seniors with health care problems, some parts of daily living can be difficult. This type of independent living works best when you have plenty of money for hiring caregivers, house cleaners, and other types of assistants.
Continuing Care Retirement Communities
Continuing care retirement communities, or CCRCs for short, are a type of retirement neighborhood that makes independent living a little easier. This is the level of care we offer at Buena Vida. Just like any other retirement community, seniors live in an apartment or a house on-site, and they get plenty of opportunities to socialize with those in the same stage of life. In addition to amenities like a clubhouse and swimming pool, CCRCs also offer amenities related to personal care.[2] Most seniors in a CCRC handle the majority of tasks themselves, but they can always select different levels of care.
The benefit of a CCRC is that it adjusts to suit your unique health care situation. If you have a surgery and need extra care, you can get daily visits for a while before going back to doing most tasks yourself. If your health gets gradually worse, you can arrange for additional assistance each day. This type of living is best for a senior who is mostly in good shape but needs a bit of help every now and then. It may not be suitable for a senior with severe care needs such as someone in the late stages of Alzheimer's disease, but most CCRCs offer a true continuum of care that includes Memory Care and Skilled Nursing.
"Independent Plus" Retirement Communities
This is a type of retirement community that usually involves seniors renting apartments in a large building. You have your own private living space where you can live independently. However, you also get daily help from a caregiver. In most cases, the retirement community contracts with another caregiving service that then helps all the seniors living in the building. Since this style of independent living comes with extra help, it is usually called "independent plus."[2]
Independent plus communities are ideal for seniors with mild chronic health problems. They can do things like remind a senior with dementia to eat or help a senior with arthritis to get in and out of the tub. However, they do not provide extensive nursing or rehab facilities. Like any other type of independent living, these communities are not recommended for people with severe health problems.
At Buena Vida Estates, we offer a variety of independent living options. As a continuing care retirement community, we allow you to select the exact amount of assistance you need. You can access all of our helpful services by renting an apartment or purchasing one of our private cottages. To learn more about life at Buena Vida, schedule your tour or call us today.
References:
[1] https://www.mayoclinic.org/healthy-lifestyle/healthy-aging/in-depth/long-term-care/art-20045212
[2] https://www.helpguide.org/articles/senior-housing/independent-living-for-seniors.htm
[3] https://www.nia.nih.gov/health/aging-place-growing-older-home