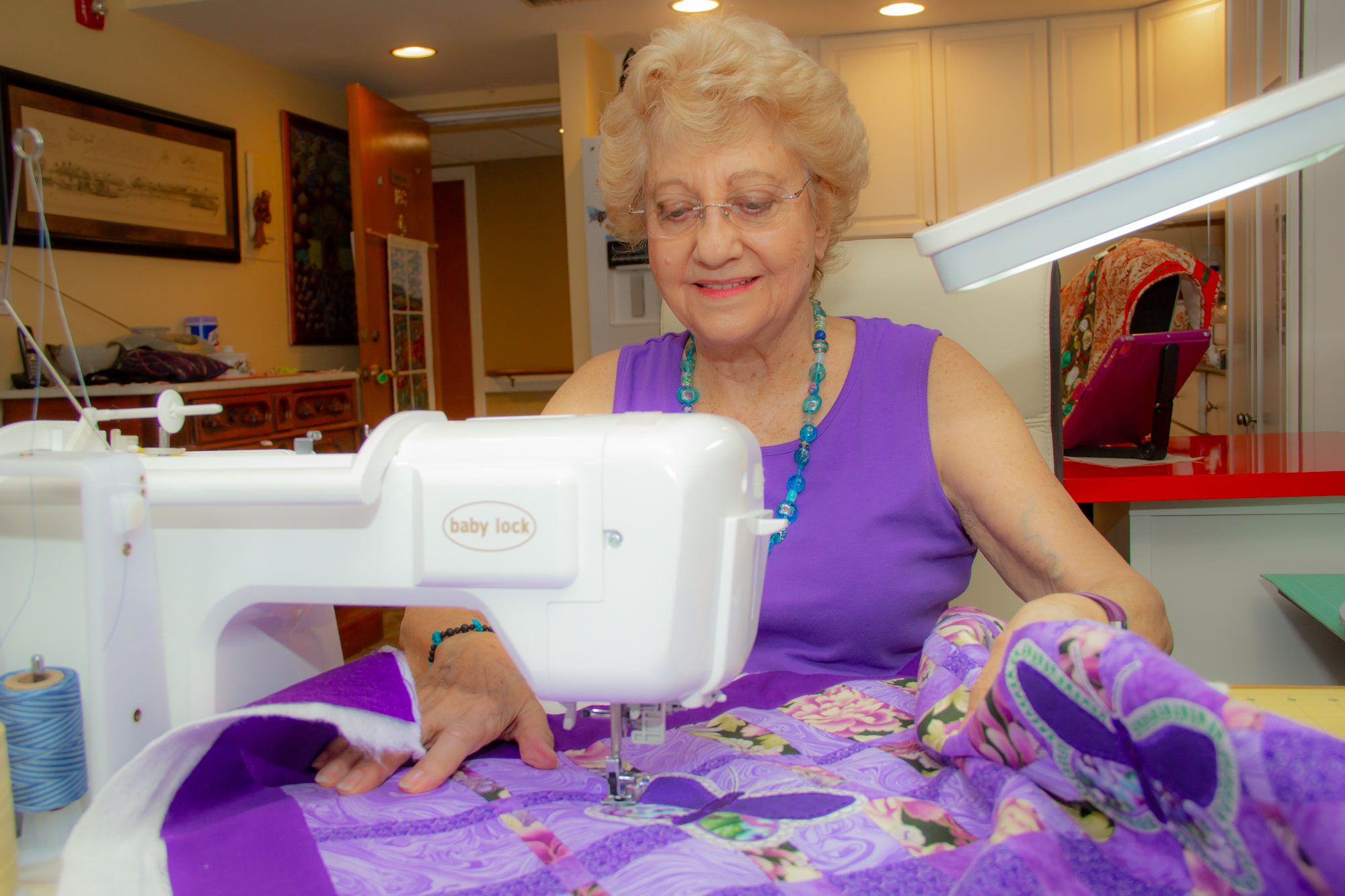 Working with paint, pencils, color, and shapes is fun for people of all ages. But it can be especially beneficial for seniors. Art for retired seniors is just one of the ways you can stay active into your retirement, and one with a range of benefits both physical and mental.
Art doesn't just have to mean painting, either! Sculpture, collage, sketching, charcoals, and ink are all ways to express yourself on paper or canvas. The great thing about creative pursuits is that age is never a limit, and as we've highlighted below, carries many benefits that can contribute towards a fulfilling and enjoyable retirement.
Art for Seniors Supports Cognitive Health
One of the primary concerns for retirees is keeping their brains stimulated and active. Memory loss and conditions like dementia become more common the older you get, which is why it's important to find activities that naturally boost brain activity and help with memory recall.
While art can't ultimately stop the progression of dementia, it can increase the quality of life [i] by giving the artist a sense of purpose and focus. Art also provides an additional way to communicate feelings and thoughts [ii] which helps keep the brain active. Harvard College has linked art to improved reasoning skills, memory and even better resilience in seniors.[iii]
Great for Mental Health
As well as keeping your IQ polished, art can help regulate emotions and manage your overall mental wellbeing. Art therapy is a well-known technique for allowing you to express your frustrations or hopes. Painting or drawing allows your mind to focus on something while your subconscious works through problems in the background.
Even viewing art can have calming effects and help reduce stress levels. Looking at the artwork of others can cause your brain to release dopamine [iv], a chemical linked to feelings of happiness.
Keeps Muscles Toned Gently
Staying fit and healthy as you get older isn't all about power walking and swimming. Maintaining muscle tone in the hands, arms, and upper body can be challenging for those that can't bear as much weight as they used to. Some retirees may love hitting the gym, but it's not an option for everyone.
Repeatedly lifting the arms to paint, draw, color or make collages gently maintains muscle tone and may even improve it in some cases. Plus, carrying art supplies, whether to the location with the best view or your next art class, also helps with overall fitness.
Maintains Motor Skills
Another way art helps keep the body in top form is by preventing fine motor skills from decaying. As you age, your fine motor skills can decline [v] either slowly or quickly, depending on how active you are and also on any underlying health problems. Conditions like arthritis or rheumatism can affect mobility, as can fatigue or any condition that comes with chronic pain. Art is a gentle way to keep your hands as mobile as you're able to. Like most skills, constantly using your fine motor skills helps to keep them honed and able to perform a range of tasks.
Art is all about fine motor skills, from expressive brushstrokes to meticulous shading on a sketch of your favorite garden. Using your hands to manipulate objects accurately and carefully is a highly transferable skill and also helps with focus and attention.
Improves Self-Esteem
Moving on from one stage of life to the next can be nerve-wracking, especially when you've spent your entire life working or providing for a family or partner. Finding a similar sense of achievement during retirement is so important for self-esteem and self-confidence. Studies show that even after just 45 minutes of artistic creation, people feel more ready to handle other tasks and more confident in their own abilities.[vi]
Producing artistic creations of any caliber is a highly effective way to boost your own sense of self-worth. The knowledge that you've created something beautiful is a great feeling, and one that you'll enjoy sharing with your community.
Builds Relationships with Art
There's nothing more important than building great relationships as you get older. One of the primary ways to do this is through shared interests. Attending painting classes or arts and crafts shows at your senior living community means mingling with those who are guaranteed to share a passion for the arts. Social interaction has a number of well-being benefits, and keeping engaged with the people around you helps you feel like you're part of the community. This is even more true when you're creating something that you can show off and share with other art fans. Who knows… Maybe you'll be the next star of the art show.
Artistic and crafty endeavors are just one of the ways we help our community of seniors stay mentally and physically active, while making the most of retirement. If you'd like to learn more about our welcoming community, contact us to schedule a tour today.
Sources: 
[i] https://journalofethics.ama-assn.org/article/use-art-making-treating-older-patients-dementia/2014-08
[ii] https://www.sciencedirect.com/science/article/pii/S2095771816300755
[iii] https://www.health.harvard.edu/mental-health/the-healing-power-of-art
[iv] https://www.journals.uchicago.edu/doi/abs/10.1086/394088
[v] https://www.ncbi.nlm.nih.gov/pmc/articles/PMC4174769/
[vi] https://newsblog.drexel.edu/2016/09/16/study-just-45-minutes-of-art-making-improves-self-confidence/