There are so many benefits to living in a Continuing Care Retirement Community (CCRC) like Buena Vida Estates. As of lately, we have been featuring the great medical care we provide right here in our community. That's right! A lot of the time, our residents don't even have to drive to the doctor's office! This week we are featuring Jessica Regan from OnSite Dermatology.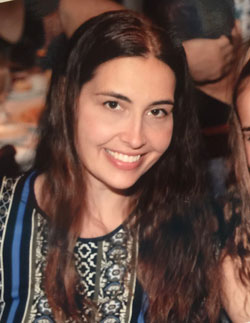 Jessica Regan is a Physician's Assistant who works with OnSite Dermatology, a provider of mobile dermatology care to seniors living in independent retirement, assisted memory care and skilled nursing communities. Jessica received her undergraduate degree in Pre Med and shortly after she and her husband decided to become missionaries with the International Mission Board. During her time as a missionary, Jessica went to France and learned French and lived on Reunion Island near Madagascar.
During her time as a missionary, her heart was always with medicine. When she went to Africa, she thought long and hard about what she can do to help the people there. Jessica ended up coming back to America to finish her training and graduated from Physician's Assistant school in 2015.  After graduating she did her rotation with a Mohs Surgeon, a surgeon who uses a precise surgical technique used to treat and remove skin cancer, and received invaluable knowledge from her training.
Jessica loves Buena Vida Estates and the nurses there. There is great communication, so she can help the patients to the best of her ability. Jessica believes the patients she sees at Buena Vida have a better follow-up because it's easier for them to see her. She also loves the fact that she can really get to know her patients and many of them know about her missionary work and her three children.
We at Buena Vida Estates are thankful to have such talented and caring people as part of the medical care personnel here. If you are interested in learning more about the medical care at Buena Vida Estates, click here!