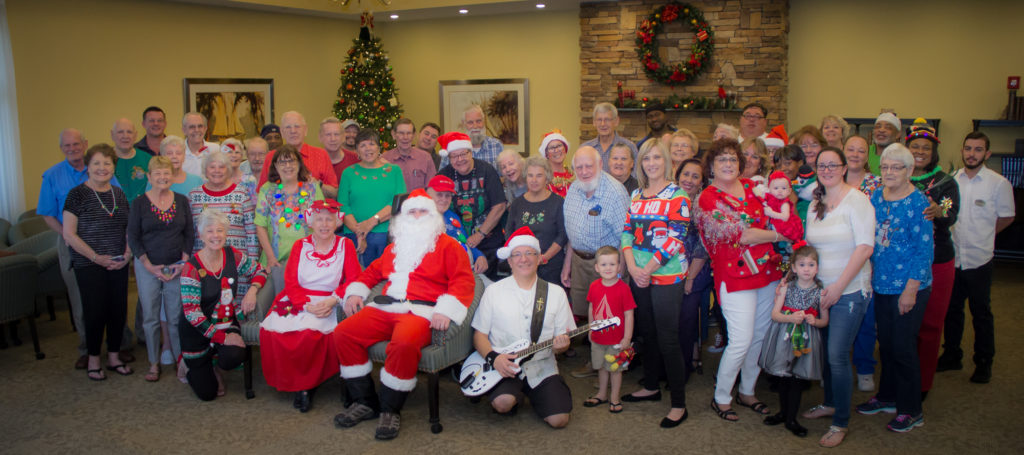 During Christmas time, our community has many events and activities going on to put us all in the holiday spirit. We had some families stop by for our Christmas party and to our delight, Mr. and Mrs. Claus paid us all a visit. Our residents enjoyed music, dancing, and plenty of food. We decorated not one, but nearly 14 Christmas trees that were donated by various residents. Those of us who were feeling extra festive donned our ugliest Christmas sweaters because we love the sound of laughter all year round.
Many of our residents in our community  are looking forward to going to mass in our non-denominational chapel on Christmas Eve and Christmas Day. Though there are lots of Christmas cookies and holiday eggnog, our Buena Vida family always comes together during this special time to show love and appreciation of one another and that is what truly makes the season magical.
Take a look at our video to get a little taste of what the holidays are like at Buena Vida Estates and may you have the merriest Christmas and a happy 2018!