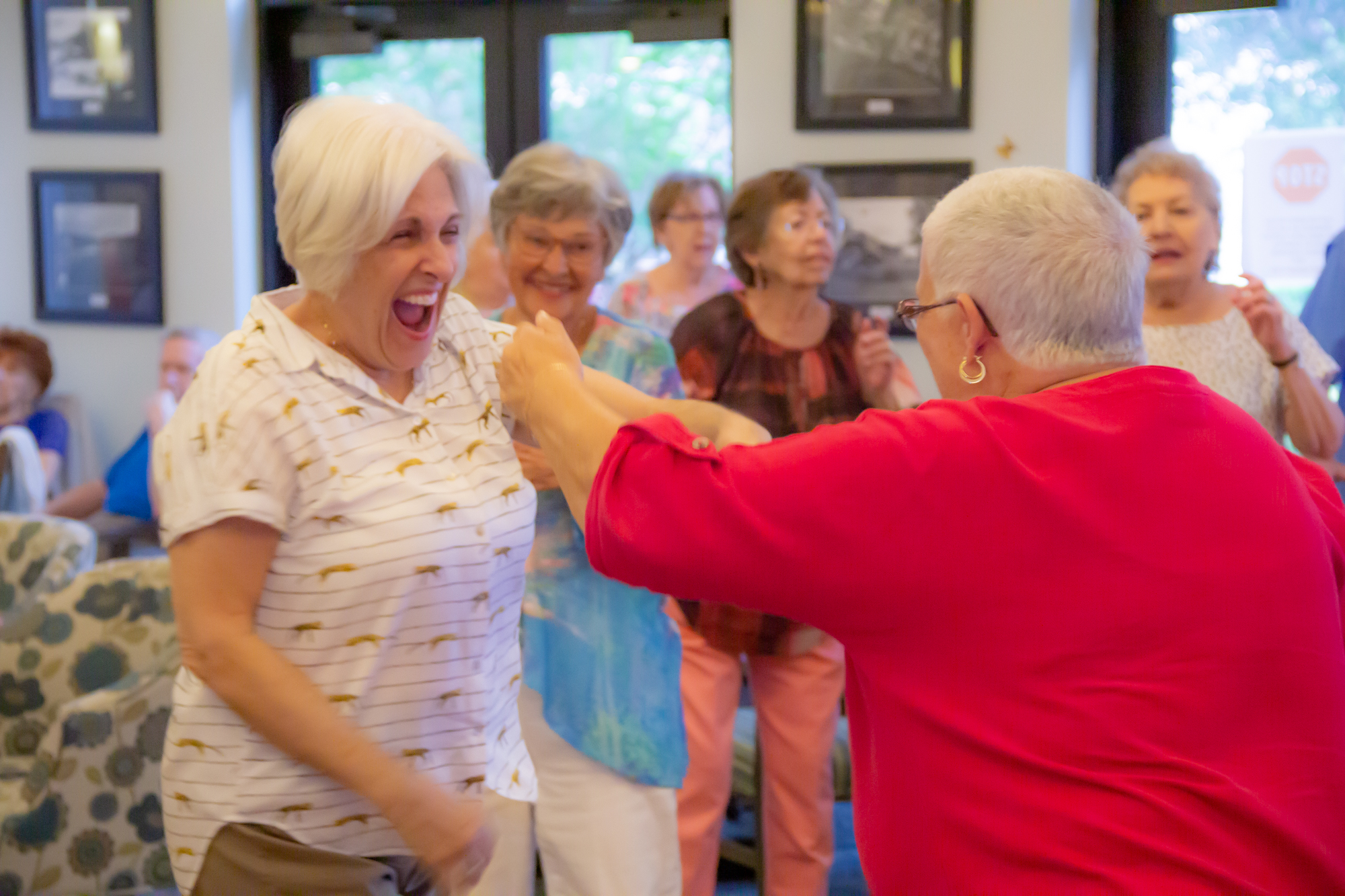 How do you select the right community for you? You are starting to think a retirement community might be in your future. There are reasons you are thinking this way: home maintenance is getting harder, social interactions are harder during the pandemic, you are looking for activities and amenities and maybe care down the road. Let's not forget peace of mind for your future and your family! Here are four steps to consider.
1. Decide if you want to rent, own, or something between the two
There are many forms of retirement communities.  Some are basically planned neighborhoods for those age 55-Plus.  With this type, you buy the home as you would any home, pay HOA dues and perhaps have activities with the neighbors.  You must maintain your home just as you would in any neighborhood.
Another type is the apartment-style with monthly rent payments, maybe a yearly rental agreement. And another, typically called Continuing Care Retirement Communities, (CCRC), may require an entry fee that is often refundable, as well as a monthly fee.
Knowing which of these makes the most sense for you will likely depend on the types of care and services available.
2. Identify your long-term objective
One thing to consider is your willingness to move again in the future if your health changes—and who will make those decisions for you if you are not able-OR do you prefer to live someplace that has all care levels you may need. This is a crucial thought and consideration for senior living options.
As you look at retirement communities, it's so important to know what type of care services are offered should you need them. Most CCRCs provide residents with access to a full continuum of care.  Some require that you move in to independent living, but they offer their residents assisted living, memory care, and skilled nursing care. This is appealing to many as all levels of care are available on the same campus and the move to the next level of care is easy for you. Most other retirement communities may only offer assisted living or memory care but do not provide the skilled nursing or rehab.  Some may only offer assisted living services.
3. Consider if the retirement community is a fit for you
What is the culture like in the retirement community you are looking at? The residents, values of the entire organization, management and staff should all be considered.  Just like looking at any home, you should feel comfortable and welcome when looking around the community.  Do you want to call it "home"?
When you are looking, ask the right questions to the staff, the residents and ask to attend events or activities open to prospective residents.  Do the residents have a voice?  Is there a line of communication between the residents and management? What is the resident turnover?  How about staff turnover?  If management isn't happy, chances are the residents aren't happy.
Long term relationships and friendships are an important consideration. As a general rule, residents of a CCRC are more likely to stay longer than a rental community due to the financial commitment and a full continuum of care provided.
4. Look at the quality of care
It's important that you find that the care provided, when needed, is high quality and dependable. You want to be sure that you'll get what you are paying for with on-site care.
Current residents can be a helpful source of information. They may have a spouse or for sure someone they know that has used the next level of care!  Do they have a medical director on site? You can also inquire with the management about their employee turnover rate, incident reports and the care philosophies. Ask to see the levels of care provided at the community. You will quickly see and feel the care that is given to residents.
Making a decision that is informed about a retirement community
Choosing a retirement community is a big decision. It will impact your future happiness, finances, and health for years to come. Make the most informed decision with the information you have collected for a wise choice.
By working with the four steps given, selecting a community may be a bit easier when you consider the choices that are most important to you. Choosing a retirement community requires education and time.  Not all communities are right for everyone. Choose the best option for you and your unique needs.
Buena Vida Estates offers healthy senior living for active seniors and everything you need to enjoy your retirement in style. Contact us to learn more and to schedule a free tour!