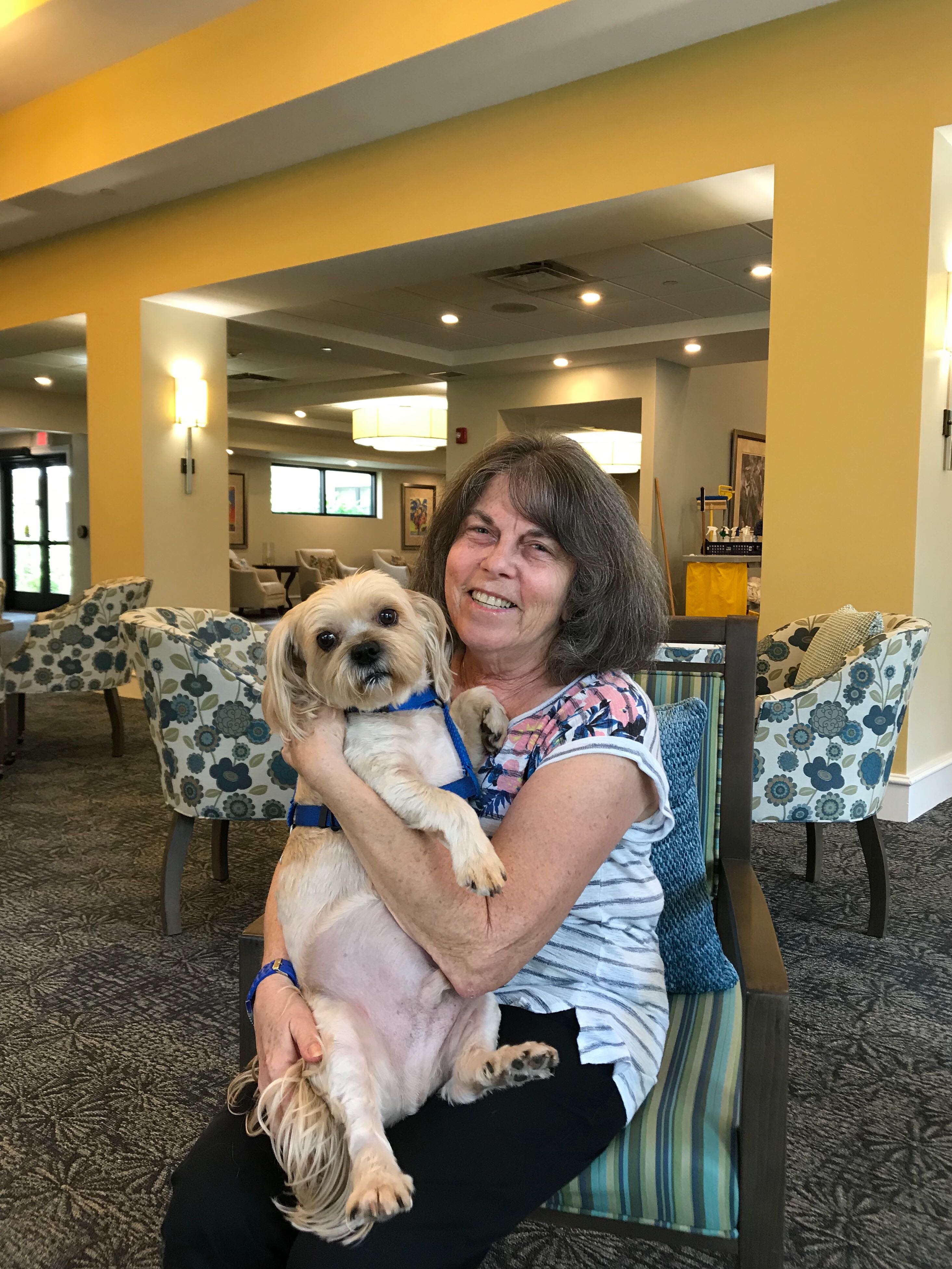 Joan Sayyah is a woman of heart and true lover of others. With her husband in the military, Joan was constantly on the move not only in housing but also in whatever community she came to. Joan moved to Naples, Italy back in 1966 and taught in a military school there for 4 years before moving back to the States and began teaching deaf children in preschool. This is just the beginning of the wonderful woman Joan turned out to be. She and her husband then moved to Gainsville for a year when Joan's husband had to go to Vietnam. After that year in Gainesville, they moved to Atlanta and she began teaching in the local middle school to the handicapped.
Joan stayed in Atlanta for the next 11 years teaching and loving on the community before making the final move with her husband to Brevard County, Florida. She then gained a dual major Masters degree in Learning Disabilities and Developmental Behaviors from Stetson University. This degree helped her further bless those around her and with her degree she was able to get a job as an Educational Mediator. Joan's job as an Educational Mediator placed her at the front of the battlefield in schools; resolving disputes between parents and school districts. This challenging job was no match for a woman of Joan's caliber. Her success had her traveling all throughout the state of Florida to help mediate.
Joan moved into Buena Vida due to her beautiful dog Hamlet, an 8-year-old rescue she's had for the past 6 years. Buena Vida is a pet-friendly community and this is a huge benefit to Joan who has always loved dogs. She loves them so much and has raised dalmations for over 30 years.
Joan's exciting life of love still impacts others today as she is actively serving in the Rolling Reader program where she helps kids learn how to read. Joan helps wherever she can and she continues to be a woman of heart and a true lover of others.