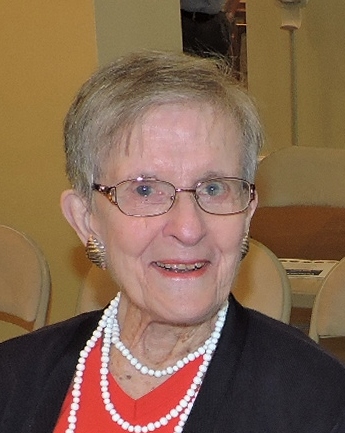 A life of adventure is what Cynthia Connor always wanted. And that's what she's had.
Cynthia was born in New England but raised in a suburb of Chicago. After high school she couldn't wait to stretch her wings and fly, so she enrolled in college at the University of New Mexico to study Latin American History and minor in Spanish.
She continued her education, pursuing her graduate degree at the American Institute for Foreign Trade, where she met her husband who shared her passion for travel, adventure and specifically Latin America.
Her husband was hired by Chase Manhattan Bank and the couple moved to Cuba to start their life abroad. They lived in Cuba for six years – three under the Batista regime and 3 under Fidel Castro. Three of the couple's children were born while the family lived in Cuba. Situations in the country became challenging and difficult while they were there. Their youngest was just 18 months old.
"Things became very difficult, but everyone expected it to end quickly," said Cynthia. "The bank finally said we needed to leave for our own safety."
The family moved from Cuba to St. Thomas in the Virgin Islands. This was supposed to be a temporary assignment, but it instead lasted three years. The kids went to British-American school and enjoyed the laidback lifestyle and beautiful island beaches.
From St. Thomas the family moved to Panama. The children attended a large American school in the Canal Zone. Again, dangerous revolutions occurred, and the family spent three days away from home waiting for order to be restored.
The Panama assignment ended and the family moved to Mexico City, where they remained for eight years. Cynthia and her family lived four of those years in the suburbs and then the remainder in the city itself.
The travels provided life experiences to her children that Cynthia had always wanted for them. All three speak fluent Spanish and her daughter even pursued a degree from the same institution where Cynthia received her graduate degree.
She and her family moved back to the states to the Miami area, and developed a residential real estate career, focusing on international buyers because of her expertise. While in Miami, Cynthia met her second husband and moved to Melbourne.
She retired her real estate career and started to search for the right area to spend her retirement.
"I toured the entire state and all retirement communities were lacking something," she said. "My own mother lived in a CCRC towards the end of her life and it's really the reason I sought one. Long term care was very important, and there was no doubt Buena Vida, being a CCRC,offered everything we needed today and forever."