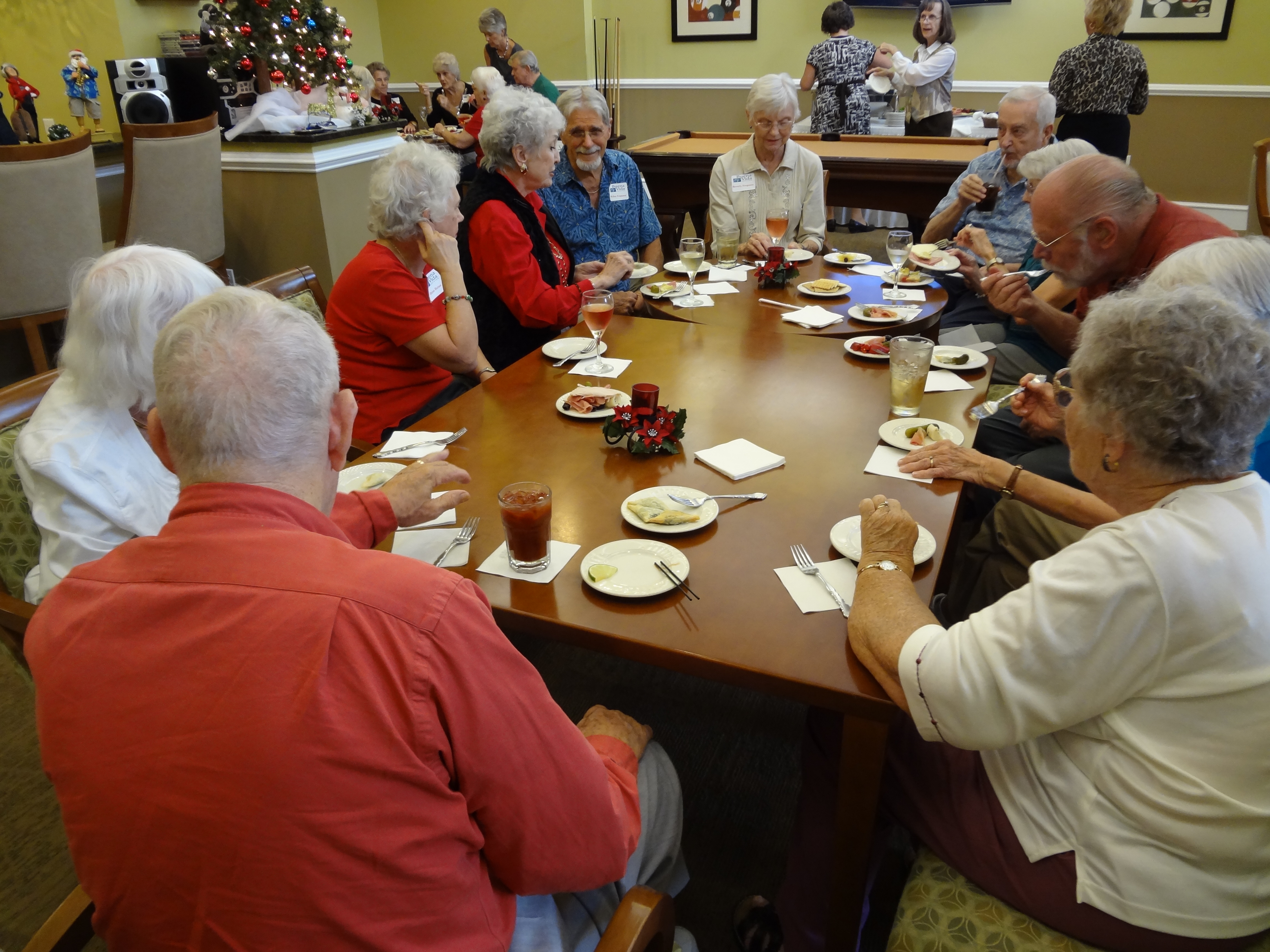 Buena Vida Estates provides a gourmet dining experience to its residents. All meals served at Buena Vida are made in-house and Executive Chef John Delaney ensures they are made with fresh, quality ingredients. Residents are offered a Continental Breakfast each morning which includes a variety of freshly baked pastries, bagels, cereals, oatmeal, fruit, juices, and more! The dinner menu changes from week to week and includes comfort foods such as Cornish hen, steaks, and burgers.
Everything at Buena Vida Estates is about choice, so we encourage our residents to use their meal credits however they would like. This means meal credits can be used in our formal dining room for a 6-course meal or at the pub for some lighter fare. Have friends or family coming to visit at Buena Vida? Residents are welcome to use their meal credits on their guests.
In our community, we take care of each other. Residents are encouraged to bring Tupperware to take home any leftovers. This makes sure food doesn't go to waste and also helps the residents save money on their groceries. When residents are celebrating a birthday or anniversary, they have the option of using our dining area for a private party!
Every Friday we have live music for the residents to enjoy. Of all the events and activities at Buena Vida, the live music is definitely a favorite of most of the residents. Being able to enjoy great food and great company truly makes our Continuing Care Retirement Community stand out.
From birthday parties to special holiday dinners, dining at Buena Vida Estates really brings the community together. The best part about the dining experience here is the talking and laughter you hear as soon as you walk in the dining room!
Click here to learn more about the dining experience at Buena Vida Estates!