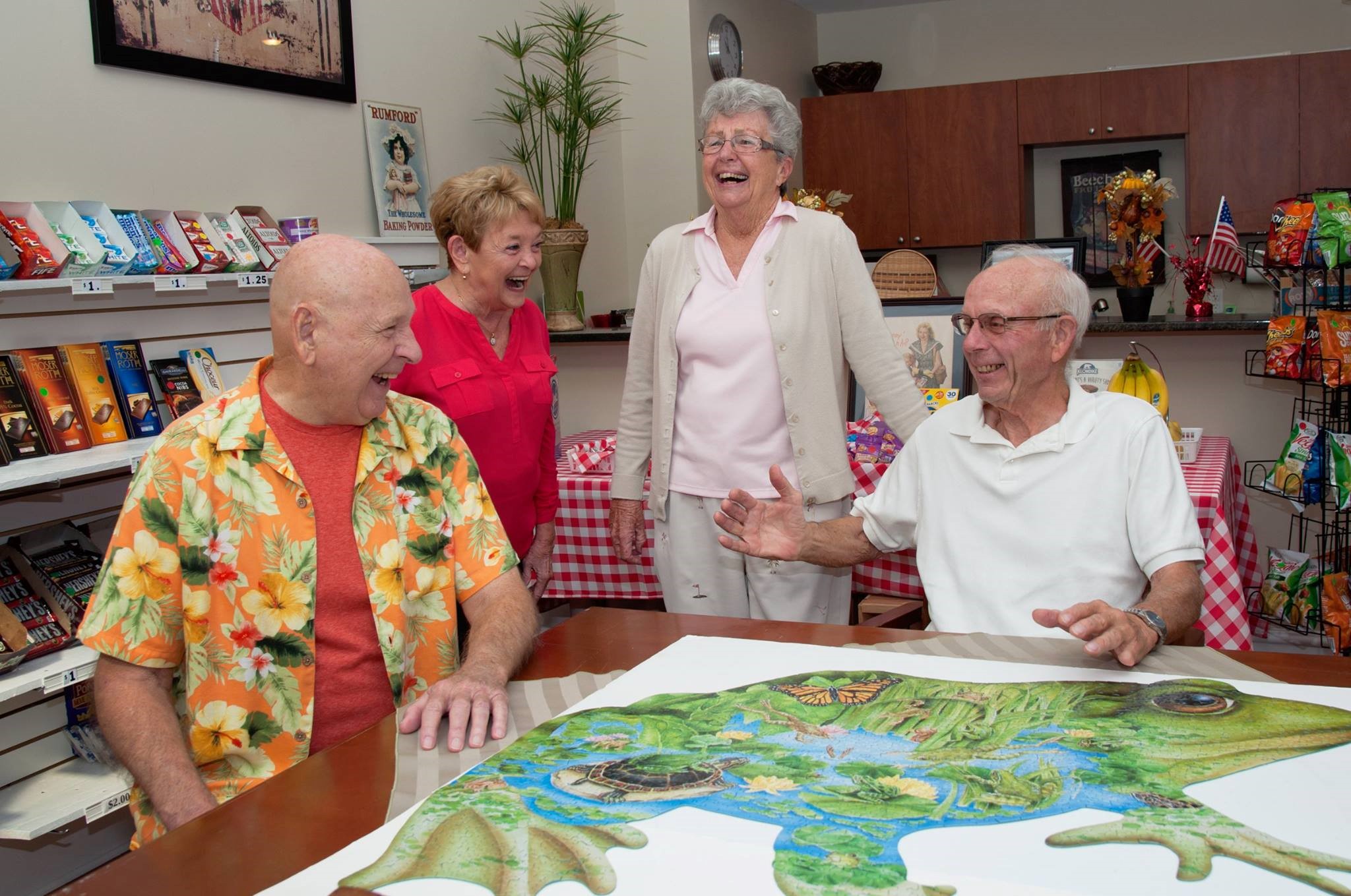 Imagine a place where you create incredible new memories every day. Visualize a custom-made community for you with interesting activities, good friends and neighbors, well-planned conveniences, and more time for the things you love to do. These ideas can often feel unrealistic or farfetched, especially to seniors.
However, these exciting concepts are real experiences that residents of Buena Vida Estates encounter every day. On the other hand, there are countless misconceptions about senior living. Many of these myths instill doubt, even fear among seniors who consider moving into a retirement community.
A typical retirement community myth is, "If I leave home, I'll miss my neighbors, friends, and wonderful memories." This is a valid concern. Nonetheless, the team at Buena Vida Estates wants to share that this concern is a frequent misconception. We have included the top three reasons why leaving home doesn't mean you'll be overburdened with feelings of sadness or loss.
Develop a new sense of freedom.
Many senior independent living communities take care of home maintenance, transportation, and meal preparation for residents. With these daily tasks off your hands, you'll fully immerse yourself in developing and discovering hobbies that you love.
With that, you'll also have the freedom to come and go from your home as desired. This freedom will provide you with the opportunity to travel, visit friends, and family within and outside your retirement community.
Receive the opportunity to expand and blend your social circles.
While settling into your new independent living community you'll have countless opportunities to make friends through various activities and social events. Activities such as volunteering and woodworking are meaningful ways to meet lifelong friends.
As you create new experiences with new friends, you can also invite your old friends to share these moments with you. In doing so, you'll maximize your opportunity to expand and blend your social circle.
Experience peace of mind.
As a resident of a continuing care retirement community, you'll have peace of mind knowing that you're secure financially and physically. You will never be asked to leave the community for financial or medical reasons. This peace of mind allows residents to enjoy life, worry-free.
Residents experience a sense of security, knowing that they have access to help when they need it. This can include hassle-free accessibility to health care services such as specialized memory suites, skilled nursing care, home health care services, care management services, and more.
 To learn about Brevard County's ONLY Continuing Care Retirement Community, Buena Vida Estates, click here.