The holidays are a very special time of year, and the same can be said of holidays at Buena Vida. There are decorated trees all over the community and parties to bring everyone together.
Recently, residents were treated to carriage rides to help keep the Christmas cheer in the air. This has become an annual tradition at Buena Vida – everyone looks forward to the event as Christmas Day approaches. Rides were provided by Downtown Carriage Ride of Palm Bay. Residents, staff and family members rode throughout the 12-acre community, laughing all the way.
The carriage rides are just one element that makes the holidays special at Buena Vida. The parties start just after Thanksgiving Day as the decorations start being hung, trees begin popping up around the campus, and parties are hosted by staff and residents.
"Holidays are wonderful at Buena Vida. The excitement is contagious," said Maureen, a Buena Vida resident for the last five years. "We have staff that play Santa Claus practically, and there are trees around every corner and they're all different and all twinkling."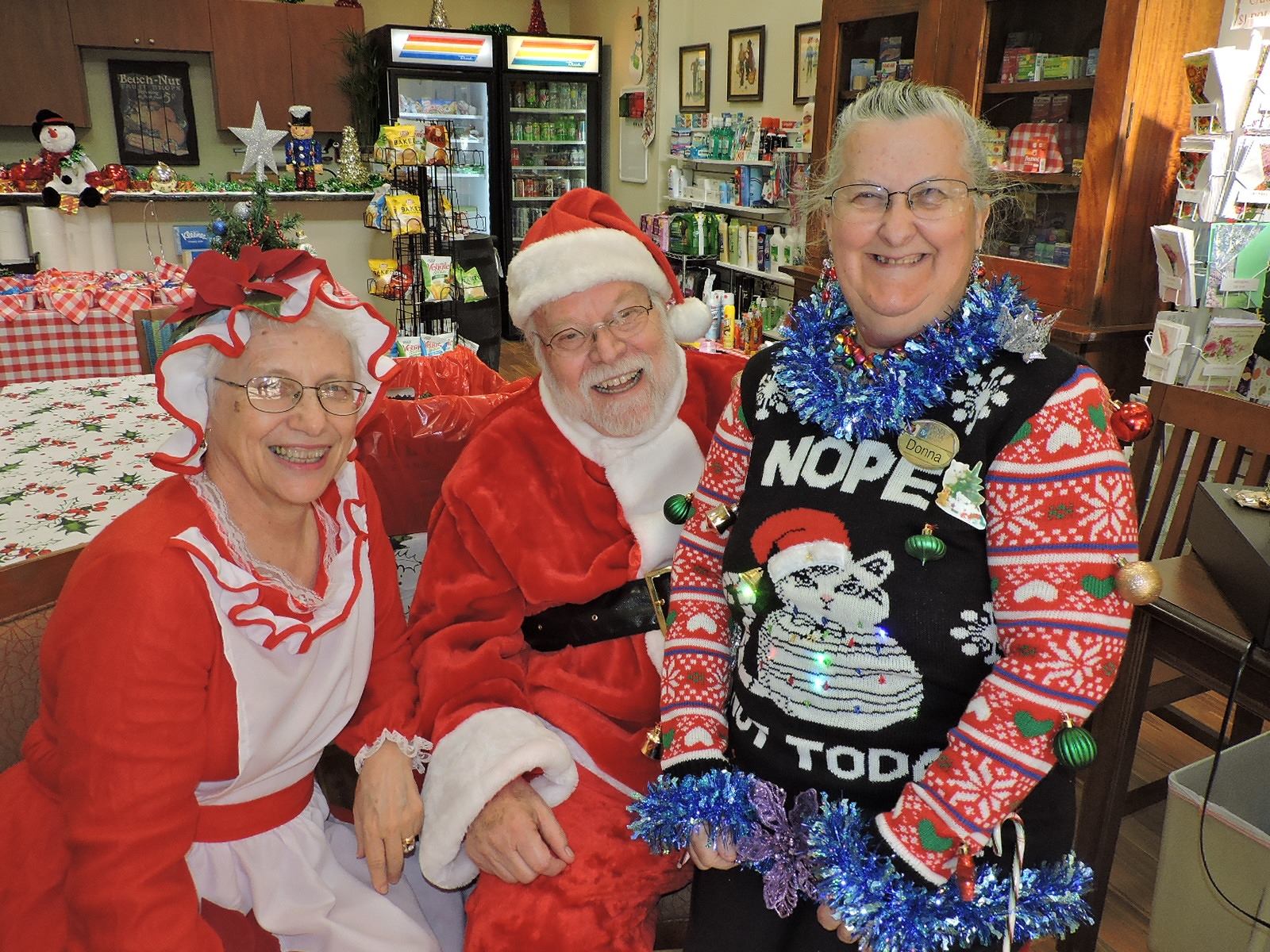 The Christmas on Main Street Party this year featured family, vendors, eggnog and even Santa and Mrs. Claus attended. There might have even been some ugly sweaters (though, all of them were truly works of art!)
This season Buena Vida also hosted a local elementary school choir and held a Christmas Fashion Show.
The spirit, excitement, and activities will continue through the New Year's holiday as Buena Vida staff and residents look forward to a wonderful 2019.
Merry Christmas and Happy Holidays everyone!