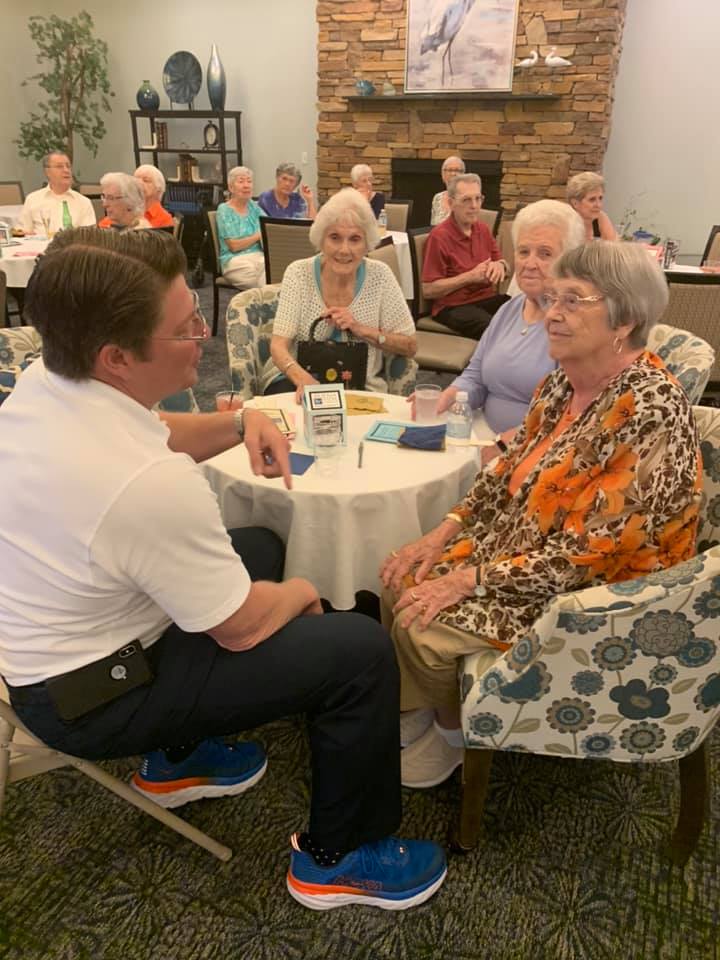 Con artists love to prey on senior citizens because they're easy targets. They're often lonely, they usually have some savings, and they're more likely to trust people. In 2020, Americans over 65 lost nearly one billion dollars to scams.[1] A smooth-talking criminal can socially engineer a lot of information from seniors by posing as a professional, an authority figure, or a family friend. Some con artists can charm people into anything, and some resort to fear tactics. They learn as much as they can about their victims' personal situation and adjust their strategy accordingly.[2] 
Con artists don't seem to have any remorse, but they definitely have a lot of creativity. They can invent new scams as quickly as their old scams get discovered. Contact the consumer fraud division of your attorney general's office if you ever suspect a scam, and be aware of some of these common ways that con artists prey on seniors. 
Bogus "Experts"
As you retire and make your end-of-life arrangements, you have to enlist the services of a lot of different professionals. This often includes estate planners and financial planners with access to your personal assets. There's always an element of risk when it comes to investing. A more volatile investment offers a greater reward than most mutual funds, but it also involves greater risk. Aggressive investors might choose a riskier investment to gamble on bigger earnings, but it's an educated risk, and they could lose everything. If you're the type of person who prefers a safer bet, there are plenty of smart ways to save that fit your investment priorities.
Legitimate professionals will gladly provide you with a list of recent references. They should also allow you to have a friend or family member present for any meetings or presentations. There's nothing wrong with being an aggressive investor, but it can cost you dearly if you don't know what you're doing. Only a small percentage of investors ever see a quick payday, and you should be skeptical of any agent who makes bold promises.
Contractor Scam
Price gouging is a common occurrence after a big storm or a natural disaster, and a lot of shady characters come out of the woodwork. They might offer quick repairs at deep discounts if you pay in advance and then stand you up. Other common techniques involve charging homeowners exorbitant prices to paint their street address on the curb to meet "official 911 standards" or contractors with "extra materials." You can buy an orange vest and a clipboard anywhere and use a computer to create an official-looking ID badge in a matter of minutes. Bonded and insured contractors will provide a license number. In fact, they often proudly display their license number on their sign and work truck. 
Phone Scams
The National Do Not Call Registry has been around for decades, and most mobile phones now include robocall blockers. That still doesn't stop the scammers from calling constantly. They can spoof phone numbers easily, and they're relentless. They keep calling because it works. No government agency, utility company, or financial institution will ever contact you for payment by telephone. Nonprofit organizations are sometimes allowed to legally contact people for fundraising purposes, but you should never give them a credit card number over the phone. If you want to support their organization, ask them to mail you a bill.
Informational Presentations
A number of different professionals offer informational lunches where they feed you in exchange for listening to their sales pitch. You already know that they'll ask for your business at the end, and they know you intend to say no. Salesmen come prepared to overcome any objections you can imagine. 
At Buena Vida Estates we don't use high-pressure sales tactics, but we've heard plenty of stories! Many group presentations feature slick and energetic speakers and conclude with an amazing deal that's off the table if you walk away. Sometimes that "exploding offer" can blow up in your face!
New "Friends"
Sneaky car salesmen love seniors because it's easy to upsell them a lot of unnecessary extras. The same is true for "good Samaritans" who recommend friends for your repairs. There's nothing wrong with earning a commission for selling something that customers truly need, but you should always remember that having "people skills" is part of their job. They also do the same "favor" for every customer who walks through the door.
Family Members
The "grandparent scam" is an old classic. A scammer calls a senior and asks, "do you know who this is?" When the confused senior guesses the name of a grandchild who hasn't been heard of in a while, the senior is then on the hook.[2] Scammers no longer have to use social engineering to figure out the names of your distant relatives because they can now find out anything they need on social media. If a grandchild you haven't heard from in a while contacts you out of the blue, proceed with caution. It's also a good idea to have a "code word" to use when dealing with family members calling from unknown phone numbers.
Be sure to also make your end-of-life wishes in writing. If your children become signatories on your bank accounts to pay bills, you run the risk of them helping themselves to their inheritance ahead of schedule. You know that you can't take it with you, but you still have a lot of living to do. Have a family meeting to discuss your wishes for your estate. Sometimes, it's in everyone's best interest to assign power of attorney to a trusted lawyer if your children have a history of poor financial decision making.[3] 
Retirement is one of the most rewarding chapters of your life, and you want to have the financial security to enjoy it. Any legitimate business will encourage you to research it online, and Buena Vida Estates is no exception! We offer healthy senior living for active seniors and everything you need to enjoy your retirement in style. Contact us to learn more and to schedule a free tour! 
References:
[1] https://abcnews.go.com/Politics/senior-citizens-lost-billion-scams-year-fbi/story?id=78356859
[2] https://www.acfe.com/fraud-examiner.aspx?id=4294997223
[3] https://www.ml.com/articles/is-a-con-artist-targeting-someone-you-love.html