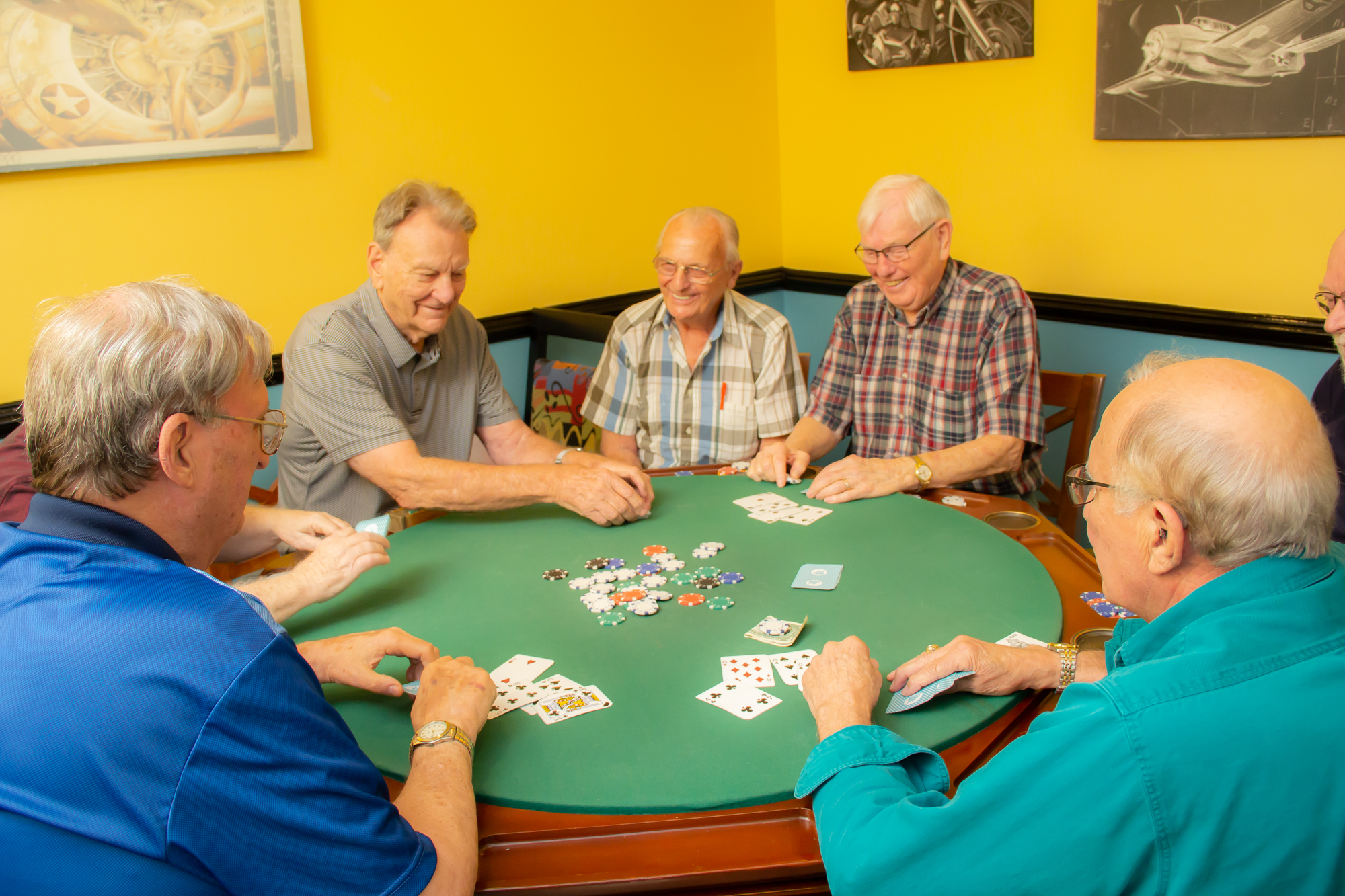 It's typical no matter how old you are: the older you get, the easier it is for you to forget things, or for the sharpness of your mind to decrease. But what you might not realize: it doesn't have to be that way! In reality, many seniors' minds lose their sharpness because they're underutilized, and if you engage your mind regularly and in the right way, you will ensure to keep your memory and mind sharp for years to come!
And, what's one of the best senior activities that sharpen minds and help improve cognitive functioning? Games! Read on to learn how games are great activities for retirees, and how playing them is a dependable way to keep seniors' minds sharp no matter how many candles they have on their birthday cake.
Games Help Improve Memory
Whether you're playing a specific memory game or recalling words to fill in a crossword puzzle, games are a good way to help seniors keep their memories sharp. Our memories are like a muscle that withers over time, but seniors who regularly exercise memory help to keep theirs as strong and sharp as possible.
They Encourage Social Interaction
One of the greatest risks to seniors' health and mental wellbeing is isolation. Games are a great way to combat isolation and loneliness, since they often require players either to play on a team with other people or to compete against competitors. Allow games to be opportunities to interact and engage with peers or other players, and you can combat the isolation that can be so harmful to your mental health and sharpness.
They Can Teach New Technologies
There are tons of types of games out there to play—from board games to sports, Bingo and beyond. However, there's a whole new world of games that seniors play that help to keep their minds sharp—games that are on computers and tech devices. The games themselves call on skills that will help improve seniors' cognitive abilities.
However, learning how to operate new technologies is also very good for seniors who may not have been introduced to these technologies before. Games give seniors the opportunity to understand how to do things like use smartphones, work on computers, access the Internet and more. These skills don't only boost a senior's cognitive functioning, but they also allow them to utilize technology in ways they never have before—allowing them to complete daily tasks like bill-paying or communication with loved ones and friends who may be geographically far away.
Want Support Keeping Seniors' Minds Sharp? Consider Buena Vida Estates
If there is a senior in your life looking for a community that can provide them with games, entertainment and a whole community of friends, they may want to consider living at Buena Vida Estates. Buena Vida Estates provides a slew of activities for retirees—from games to movie nights to social events—all for the purpose of keeping seniors' minds sharp. 
If you want to learn more about the community and its offerings, schedule a time to visit Buena Vida Estates today. We will show and discuss community activities, and talk more about how living in a thriving setting like Buena Vida Estates helps keep senior minds sharp for years to come.