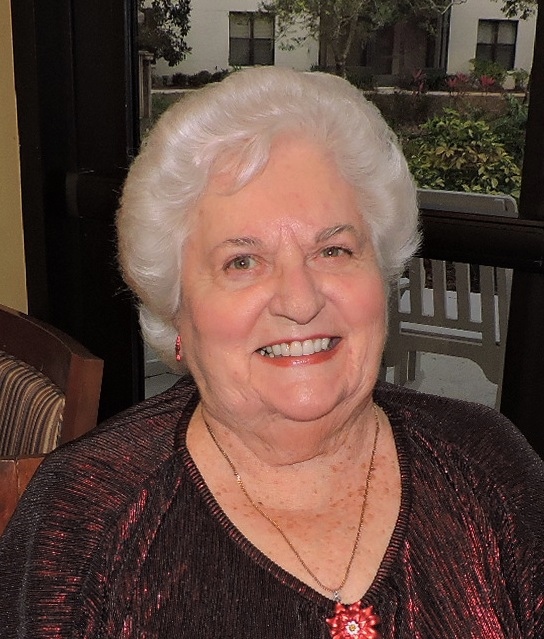 Buena Vida Estates resident Adela Gonzalez was born in Brooklyn, NY on April 15th, 1932. She was only seven months old when her father thought it best to send his wife, Adela, and Adela's brother Joe to grandma's home in Spain while he rode out The Great Depression in America. At the start of the Spanish Civil War, Adela, Joe and her mother returned to the United States; she was four years old.
The family settled in an apartment that was 1 block away from Central Park. They were involved in the Spanish community and she fondly remembers the dancing at many of the Spanish functions. It was a typical "NY railroad apartment" and she remembers playing on the fire escape with her dolls and all the animals they would have as pets.
Adela and her family eventually moved to Paterson, NJ where she and her brother graduated from East Side High School. Her father began working in the Silk Mills in Paterson and she became involved in synchronized swimming. Having won a scholarship for the secretarial course she had taken, Adela decided to take advantage of her ethnic background and applied the scholarship to become a Spanish-American "bilingual" secretary. During this time, Joe had joined the Air Force and when he finished his term he decided to explore Miami. Adela's mother had arthritis, fell in love with Miami when she visited Joe, and wrote home that they would have to come down if they ever wanted to see her again! They did so (1957).
Adela landed a job at the Dade County Tax Collector. Years later, when Mayor Stephen P. Clark came into office he needed a bilingual secretary and Adela was brought to his attention. Mayor Clark represented everything her parents had taught her about treating and helping people. She felt honored to serve as his Executive Administrative Assistant for 19 years, when she resigned to move to Brevard.
"The O'Neills" were her dear friends from Miami whom she visited in Indialantic and became her family. She bought a condo there and worked as a staff member of the newly-elected Congressman Jim Bacchus. When he decided not to run for a second term, she found employment with the Social Security Administration and retired thereafter.
While living in her new home in Viera, Adela heard about Buena Vida, attended a "Lunch and Learn" and made the choice to live here.
Adela describes Buena Vida Estates as "a wonderful place where you can choose your way of life…You have a choice of so many things to do for the rest of your life." Adela is very happy about her decision to live at Buena Vida Estates and the Buena Vida family is glad to have her!