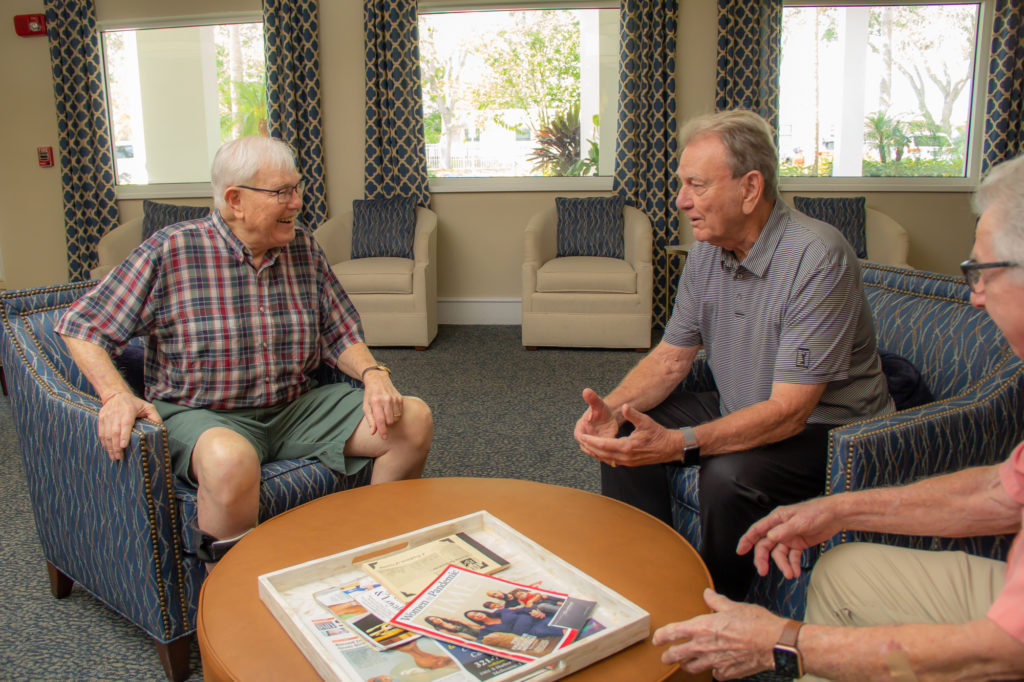 According to a 2018 AARP survey, 76% of American adults ages 50 and up hope to keep living in their current homes until they can't. Nearly just as many—77%—wanted to remain in their current communities as long as humanly possible. The survey found a discrepancy between seniors' plans and their confidence in those plans: Just 46% of respondents thought they'd actually be able to stay in their current homes throughout retirement.[1]
When it comes to aging in place, assurance among older adults in the United States seems to be dropping. The nonprofit health maintenance organization SCAN Health Plan carried out a survey of 1,000 Americans ages 65 and up in 2019. SCAN Health Plan asked respondents a battery of questions about seniors' confidence levels regarding aging in place.
According to the SCAN Health Plan survey, a whopping 62% of respondents expressed concerns that their peers would likely not be able to age in place in a generally safe manner.[2] Considering this article covers the true costs of aging in place, it's especially alarming that 80% of respondents said they were particularly concerned with their abilities to finance their attempts to age in place.[2]
The team at Buena Vida Estates can help you determine if aging in place is right for you.
Mortgages
In a study about U.S. seniors aging in place, specifically, the Urban Institute dug up age-old government data that showed just 21% of American seniors aged 65 and up who owned homes had outstanding mortgage balances in 1989.[3]
This number has nearly doubled since then, with an alarming 41% of senior American homeowners having outstanding home loan debt.
Due to the long terms that accompany mortgages, people don't tend to pay these loans off until they're well into adulthood. Still, it's common for mortgage holders to completely relieve themselves of mortgage debt before they retire. Paying off home loans before retirement is so important because once you stop working, you lose the financial security you had as an active wage earner.
The average amount owed on these mortgages also rose, which is even more alarming. According to the Urban Institute's research, the average outstanding mortgage balance among U.S. seniors in 1989 was just $17,000. This amount has since exploded to $72,000 as of 2019.[3]
Based on this data, it seems as if more and more seniors will continue to have mortgages; further, their average outstanding balances will likely increase as well.
The Verdict on Mortgages
Thanks to federal law, home loan lenders can't foreclose upon homes until homeowners are at least 120 days late on payments.[4] Although you might think lenders would take it easy on seniors who are experiencing financial troubles, you should never take this risk.
Aging in place is a terrible idea for seniors who have outstanding mortgages due to instability concerns—not to mention expensive!
Standard Home Upkeep Costs
You don't have to maintain your home. However, a lack of proper maintenance can open up the need for substantial repairs worth tens of thousands of dollars.
Although every home's maintenance costs differ, most homebuilders and real estate agents advise homeowners to pay anywhere from 1% to 4% of their home's fair market value in upkeep expenses. Others say that home maintenance costs average around $1 per square foot of floor space.
To calculate your future upkeep costs, assume you'll live until you're at least 80. If you don't have enough money to pay at least 1% of your home's value until you hit 80 years of age, aging in place might not be ideal for your situation.
Safety Modifications
As you grow older, your chances of suffering injuries inside your home increase tremendously. Although it's impossible to completely prevent these accidents, investing in modifications such as grab bars and walk-in tubs can help you avoid potentially life-changing mishaps.
If your home is already outfitted with these improvements, you might not ever spend money on safety modifications. Although there isn't a go-to formula for determining safety modification costs, go ahead and add on another 0.5% to your home maintenance costs per year. If you can't comfortably pay at least 1.5% of your home's value each year until you turn 80, considering a CCRC could be best for your situation where all maintenance is handled for you..
The Upsides of CCRCs
CCRCs, also known as Continuing Care Retirement Communities, meet seniors' holistic care needs. They include everything seniors could possibly need in a standard monthly cost. Because CCRCs host anywhere from a few dozen to a few hundred residents, they're able to house seniors for much less than you'd pay living on your own.
Right now, you may pay a myriad of monthly and annual fees. Some of these fees include trash pickup, landscaping, housekeeping, HOA fees, and property taxes. At CCRCs like Buena Vida Estates, you won't have to worry about any of these costs. They're all included in our low monthly rate!
If you're interested in learning more about continuing care retirement communities like Buena Vida Estates, reach out to us via our website here. We offer 100% free tours that include no-cost consultations, lunches, and more. We look forward to hearing from you!
References
[1] https://www.aarp.org/research/topics/community/info-2018/2018-home-community-preference.html?CMP=RDRCT-PRI-OTHER-LIVABLECOMMUNITIES-032218
[2] https://homehealthcarenews.com/2019/09/aging-in-place-often-viewed-as-a-pipe-dream-by-u-s-seniors/
[3] https://www.urban.org/urban-wire/american-seniors-prefer-age-place-whats-right-place
[4] https://www.nolo.com/legal-encyclopedia/florida-foreclosure-laws-procedures.html