Medical Care
At Buena Vida Estates, we want to ensure our residents have the best medical care when they need it. This is why we have doctors and physician assistants with various backgrounds come in to our facility on a regular basis to make it easy for our residents to receive the care they deserve.
Our residents have the convenience of seeing their doctors without having to drive to the doctor's office. Buena Vida Estates even has nurses on staff who are able to advise and provide care to the residents around the clock. Our nurses communicate to the medical professionals and provide valuable insight as to the patients' daily activities and overall health status. Many of the medical staff agree that having this valuable insight and the consistent follow-up improves the patients' overall health.
Meet the Doctors

Dr. Geetha Priyanka, MD
Internal Medicine
Dr. Geetha Priyanka, MD is a internal medicine specialist in West Melbourne, FL. Dr. Priyanka completed a residency at Jersey City Medical Center. She currently practices at Baba Healthcare, Inc. and is affiliated with Holmes Regional Medical Center.
Education
Jersey City Medical Center, Residency Hospital — 1999
Coimbatore Medical College, Medical School — 1992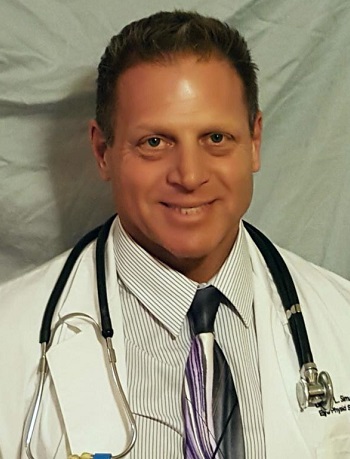 David L. Silverman, M.D. – Ophthalmologist
After graduating Magna cum Laude with a degree in Cellular Molecular Biology, Dr. Silverman attended Eastern Virginia Medical School in Norfolk, Virginia where he again graduated with Honors. He then completed a year of training in Internal Medicine at the Greater Baltimore Medical Center before entering and completing his Ophthalmology residency at the University of Texas Medical Branch in Galveston, Texas.
He went directly into the private practice after residency, and shortly thereafter, started his own very successful practice in Virginia. As a result, Dr. Silverman has skillfully performed a tremendous number and variety of ophthalmologic surgeries including thousands of cataract extractions.
Later in his career, Dr. Silverman found that he enjoyed moonlighting as a professor at a local university where he taught Human Anatomy and Physiology courses to aspiring doctors and nurses. This helped him rediscover his love for teaching, and he decided to join the faculty at the University of Kansas Medical Center so that he could help teach the ophthalmologists of tomorrow. The academic environment there also gave him access to the most cutting edge technologies allowing him to enhance his own fund of knowledge and incorporate the newest state-of-the-art techniques into his own practice.
Dr. Silverman moved to the Space Coast with his wife to bring all this experience and knowledge back into private practice where he feels most at home and more able to treat and intimately interact with patients. He and his wife, Robin, were also looking for a beautiful and warm climate. They instantly fell in love with this area, and Dr. Silverman was immediately delighted with the practice philosophy and care provided at the Eye Clinic and Laser Institute. Dr. Silverman, thus, hopes to become a permanent part of the community here and make this practice his final professional destination.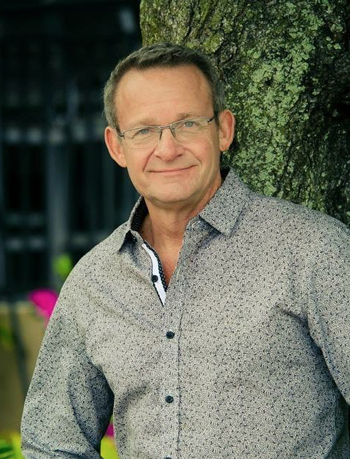 Karl E. Lubbers- Massage Therapist
Karl studied massage at Space Coast Health institute in Melbourne, FL. After graduation, he had the opportunity to work with the Washington Nationals Baseball Club and complete a 100 hour Sports Internship.
While working in the training room of the Washington Nationals, he gained a tremendous amount of knowledge and expertise in the area of sports massage and sports injury rehabilitation. The therapeutic skills he acquired while being mentored by some of the nation's most outstanding professional trainers and therapists have set him apart as one of the leading massage therapists in the area. Recently, Karl has taken several continuing education courses on the therapeutic and healing benefits of essential oils. He is also certified in DoTERRA's ARoMATOUCH Technique.
Karl comes to Buena Vida once a month and residents there call him directly to make appointments for 30 or 60 minute sessions. The residents at Buena Vida who see Karl appreciate not having to travel. Karl helps them with relaxation, neck pain, sciatica, back pain, and much more.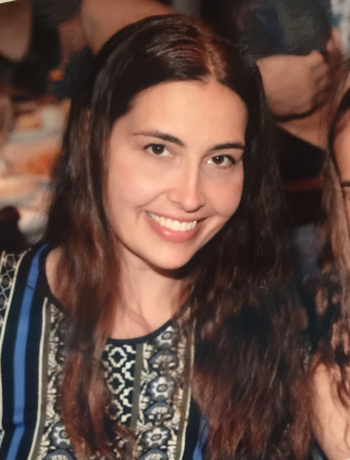 Jessica Regan, PA-C- OnSite Dermatology
Jessica Regan is a Physician's Assistant who works with OnSite Dermatology, a provider of mobile dermatology care to seniors living in independent retirement, assisted memory care and skilled nursing communities. Jessica received her undergraduate degree in Pre Med and shortly after she and her husband decided to become missionaries with the International Mission Board. During her time as a missionary, Jessica went to France and learned French and lived on Reunion Island near Madagascar.
During her time as a missionary her heart was always with medicine. When she went to Africa, she thought long and hard about what she can do to help the people there. Jessica ended up coming back to America to finish her training and graduated from Physician's assistant school in 2015.  After graduating she did her rotation with a Mohs Surgeon, a surgeon who uses a precise surgical technique used to treat and remove skin cancer, and received invaluable knowledge from her training.
Jessica loves Buena Vida Estates and the nurses there. There is good communication, so she can help the patients. Jessica believes the patients she sees at Buena Vida have a better follow-up because it's easier for them to see her. She also loves the fact that she can really get to know her patients and many of them know about her missionary work and her three children.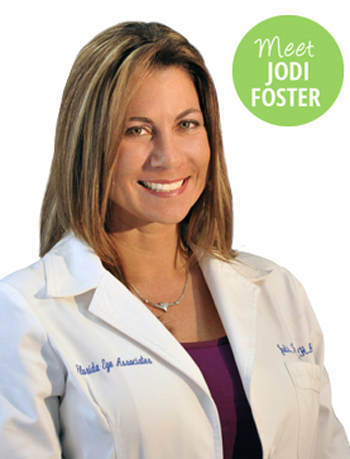 Jodi Foster, HIS- Audiologist
Jodi Foster is a Hearing Instrument Specialist (HIS) and manages the Hearing Center at Florida Eye Associates. She enjoys working with patients to improve their quality of life through improved hearing.
"Hearing plays an essential role in our daily lives, especially for people who are social and active. I love working with patients and seeing the positive changes when someone gets their hearing back!"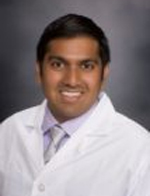 Vaibhav Shah, MD
"I strive to provide the most compassionate and advanced care to my patients and to provide the best service for my referring physicians."
Dr. Shah grew up in Daytona Beach, FL and received a Bachelor of Science from the University of Miami College of Arts and Sciences in 2003. From there, he continued on to receive his Medical Degree from the University of Miami, Miller School of Medicine in 2006. In 2007 he completed an internship at Emory University in Atlanta, GA where he also did his Neurology Residency in 2010 and Clinical Neurophysiology Fellowship in 2011.
Dr. Shah recently started seeing residents at Buena Vida Estates and usually comes in with his assistant Melissa Bryan. Many residents were having difficulty getting to the office and find it convenient that Dr. Shah and Melissa can see them at Buena Vida. They believe that seeing patients at Buena Vida helps bridge a gap because they are able to learn more about their daily activities and it allows them to continue to follow their condition.
Specialties: Stroke and Vascular Neurology, Migraines and other Headache Syndromes, Epilepsy and Seizures, Neuromuscular disorders, Sleep Disorders, Dementia and Alzheimer's disease, Multiple Sclerosis and Demyelinating Disease, Parkinson's Disease and Movement Disorders, Dizziness and Balance, Electroencephalography (EEG), Electromyography and Nerve Conduction Studies (EMG/NCS), Sleep Studies.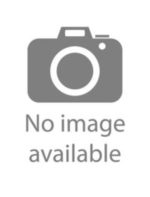 Marie-Claire D. Villanueva, DPM- Podiatrist
Dr. Villanueva was born in the Philippines and raised in Buffalo, NY. She received her undergraduate degree from Colgate University and her Doctor of Podiatric Medicine degree from Kent State University. Dr. Villanueva then did a medical residency in New York City and eventually relocated to West Palm Beach for work in 1997. In 2002, Dr. Villanueva bought a practice.
Dr. Villanueva has been working with Buena Vida Estates for the past 16+ years and is appreciative of the services the community provides to its residents. She goes in 1-2 times a month and usually has standing appointments with her patients there. She believes that the patients she sees there have more improvement because she is able to keep track of them and the nurses in the community have great communication.