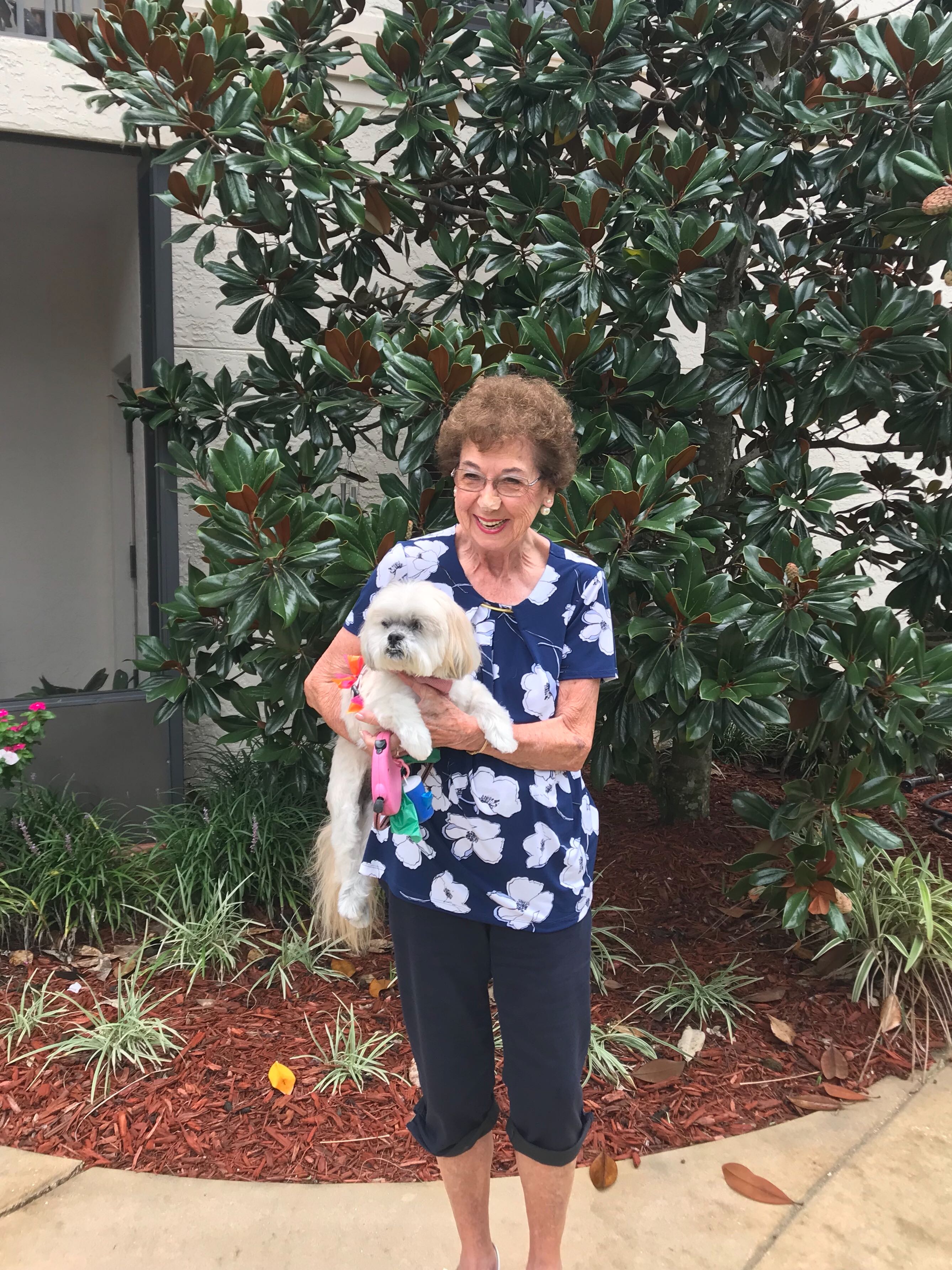 Alda Butler is Buena Vida's featured resident for November. 
Alda enjoyed a long career working for a submarine refurbishing company. The company she worked for refurbished all of the submarines for the Navy fleet. While working for this company, she decided to go back to college for her bachelor's degree in 1979. She later retired from this life-long career in 1991.
Alda's connection to Buena Vida Estates comes from her husband being on the board as a CPA for 14 years. After stepping down from the position, Buena Vida offered them an apartment to live in for their retirement. They already knew they loved Beuna Vida so it was an easy decision.
Alda and her husband are avid RVers and have traveled to all 50 states and all of Canada with their RV. Alda still continues to travel all over the country and even drives her RV herself at 90 years old. Her love for the RV community extends even forward as she is the president of the local chapter of the Family Motor Coach Association.